---
LaRee Westover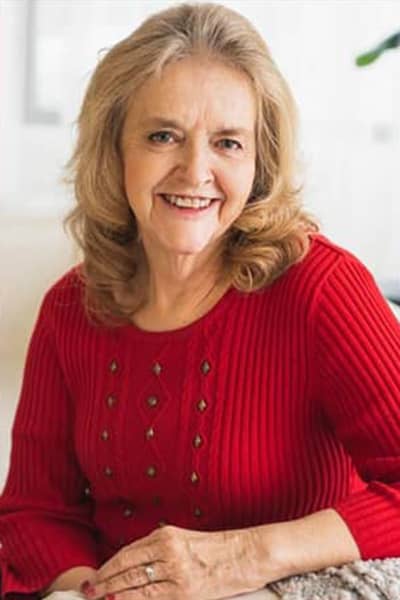 Classes: Anatomy Energetic Heart Better Understanding Women & Babies
LaRee Westover has been studying, living, and teaching natural medicine modalities for over forty years. Her experience includes essential oils, herbals, and homeopathy, as well as energy work, foot zone, and craniosacral therapies, to name just a few. She has an extensive knowledge of plants and their medicinal qualities.
LaRee, and her husband, believe that it is the living spirit and intelligence of God's creations that is the foundation of alternative medicine. Plants—and the rocks and minerals, too—can exemplify the attributes of our loving Father and can, at the same time, personify lessons about the body and the soul. The possibilities for learning are endless.
Whether it is through essential oils, herbs, homeopathics (Blessed Waters), or energy modalities, LaRee's insight into the natural and alternative worlds is precise and helpful to the novice as well as the more advanced practitioner. Her practical, no-nonsense, hands-on approach has inspired countless people to make positive changes in their lives and to then move forward inspiring and blessing the lives of others.
---
Valaree Sharp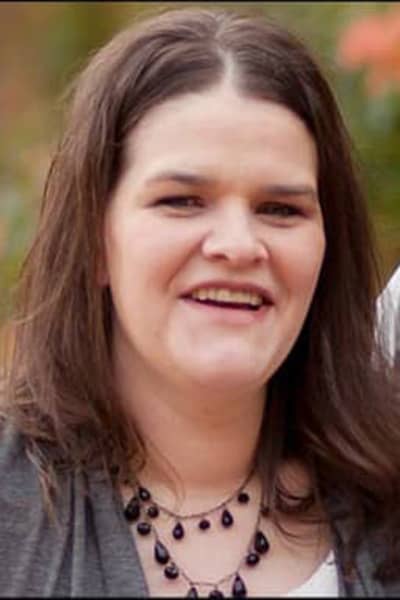 Class: Vitamins & Minerals
Valaree grew up in the alternative world. To her, it is not an alternative world, but a way of life. She is the daughter of Val and LaRee Westover and together Mom and daughter have been teaching about alternative health topics for more than 10 years.
Valaree is the mother of six children who have given her a wealth of experience. They have challenged her with broken bones, burns, scrapes, and cuts. She has been in the trenches of the flu. She loves to share her Essential Oil addiction and love of herbal medicines with others. Her love of minerals is more recent but she is fascinated by the connections they have with each other and the way they improve health.
---
Sarah Hobbs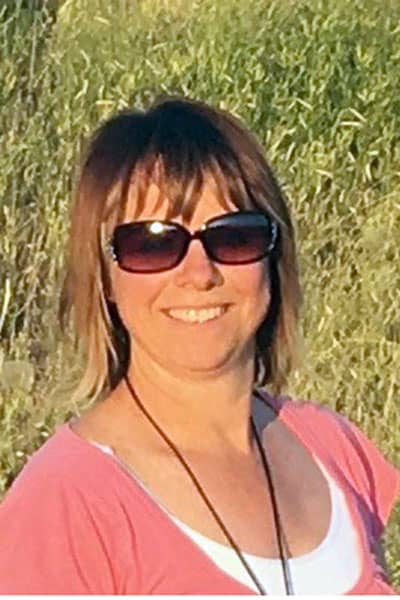 Class: Oils and Zoning
Sarah Hobbs lives in Preston, Idaho with her husband and two spoiled dogs. Since being introduced to essential oils years ago by a friend it has sparked a passion for learning about healing using natural methods. This led her to Butterfly Express where she felt she could learn more. She has been employed at Butterfly Express since 2012 and has learned tons during her employment. She has taken all the classes Butterfly Expressions offers, including Essential Oil, Herbal, and Homeopathic classes. She is certified in both Foot Zone and Craniosacral modalities. She has learned Creative Healing and practiced that modality for many years.
Sarah enjoys learning new things and is currently learning more about how to use essential oils, herbs, homeopathy, and nutrition to heal animals. She has a love of stones and gems and has used them for healing on humans and animals. She enjoys hiking, camping, spending time with her family, playing with her dogs, and being in nature.
---
Kris Anderson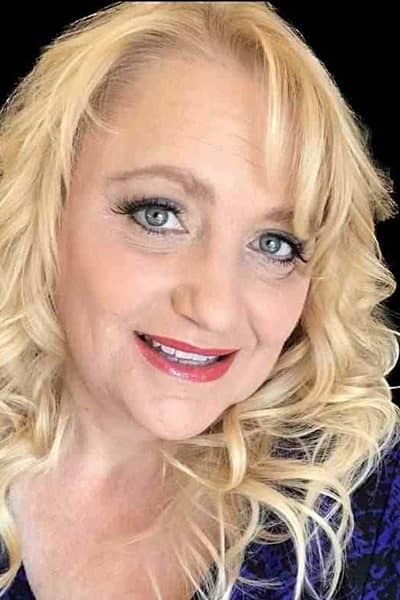 Classes: Whole System Heart Tones
Kris' experience in the natural health industry is 20+ years, she graduated foot-zoning in 2006 and became a foot-zone instructor in 2008. She's accomplished thousands of individual sessions & hundreds of presentations. She worked at a chiropractor's office and took on clients they weren't having success with. She worked with an entertainer, for 5 1/2 years, who had high expectations of Kris' stamina and availability sometimes working 30+ hours non-stop. These were situations of high intensity & productivity. Sometimes working while walking down the hall, texting, or on the other side of the bathroom door because of demanding schedules. Kris has foot-zoned as shoes, hair and makeup were being undone after a long performance. One session would end and they would have another person in front of her immediately. Working with entertainers is intense but fun. Kris is also an instructor for group mentoring & retreats.
Kris Anderson is the co-founder of Heart Tones, Brain Channels & Emotional Frequencies which are principle-based. These shift perceptions and bring Peace, Balance, Renewal, and Awareness. Kris has lived and recorded principle-based emotional frequencies which are powerful motivators to bring online a good life. Kris believes that using conscious awareness & faith to find answers, are solid paths in the natural health & well-being industry, and believes "I can do all things through Christ who Strengthenth me." She's married, has four girls, two sons-in-law, and is Nana to a one-year-old grandson.
Watch Kris's introductory video here.
---
Megan Westover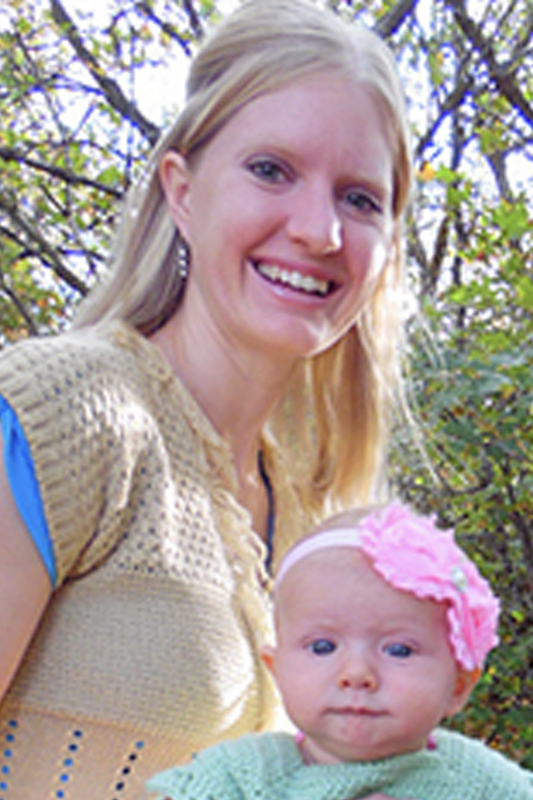 Class: First Aid
Megan has 15 years experience in the Holistic field. She has done an apprenticeship under LaRee Westover and Sharon Moran and is certified in Aromatherapy, Chrysalis, Cranial Sacral, Foot Zone Therapy, Herbal Remedies, and in Homeopathics. Megan uses herbs, oils, and alternative methods everyday with her young family.
---
Blake Atkin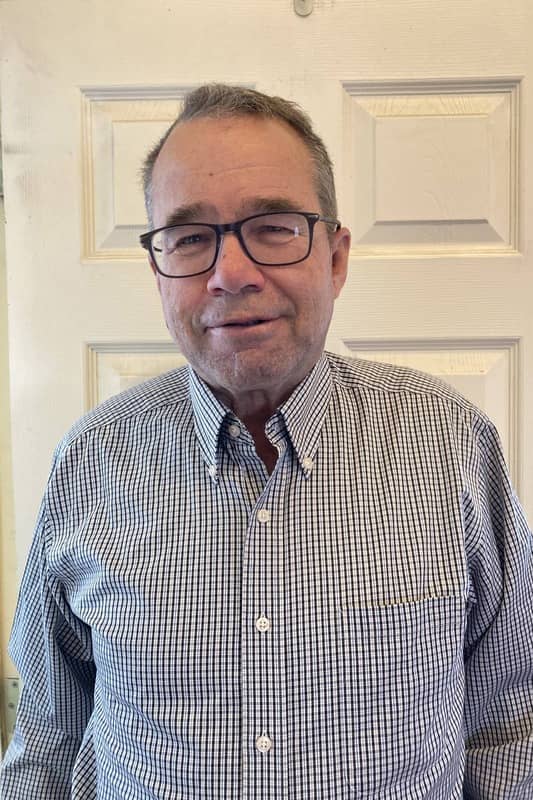 Class: Legalities
Mr. Atkin graduated from BYU Law School in 1983. He was a Judicial law clerk to Judge Monroe G. McKay, of the United States Court of Appeals for the Tenth Circuit. Mr. Atkin is a litigator specializing in complex commercial litigation and white-collar criminal defense. He also advises Butterfly Express on regulatory matters affecting the company, and has represented LaRee as she fulfills her life-long dream of relieving pain and suffering through alternative medicine practices, including foot zone therapy.
---
Jackie Stucki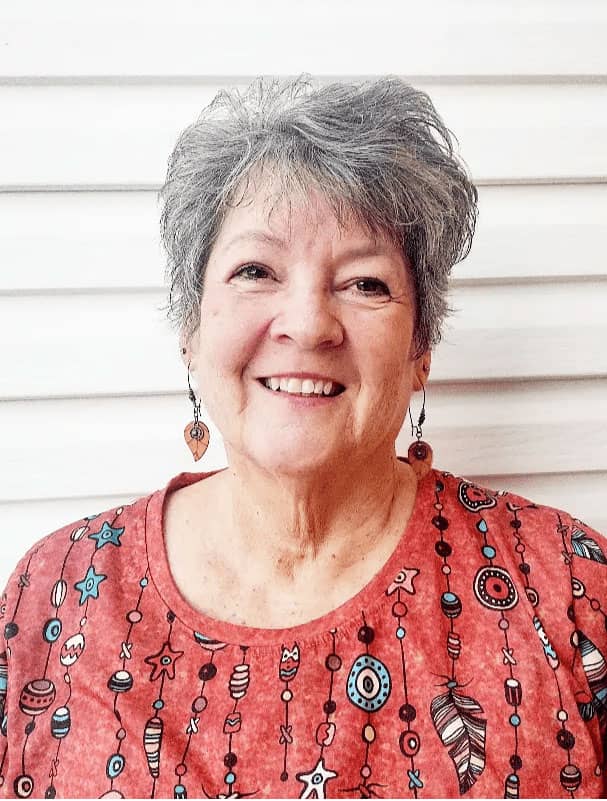 Class: Brain & Body
Jackie was born and raised in the Bear Lake Valley and married her high school sweetheart. She went to ISU and received her associate's in Dental, and further worked in dental for several years. She and her husband have 3 children and 10 grandchildren. They are their joy in life. They lived in Pocatello for 20 years, moved to Blackfoot for 20 years, and returned to Pocatello for the last 7 years. She got certified in foot zoning 15 years ago. She has loved learning and teaching different modalities. She worked a full-time practice until they retired. Now she zones part-time.

   "Zoning has helped so many through so many hard things, and we have seen so many great things happen through zoning; learning the different pressure points in the body and how to access them through the pressure points on the feet. I feel my life is for learning. I love learning and I'm excited to further my passion for zoning."
Watch Jackie's introductory video here.
---
Karen Lewis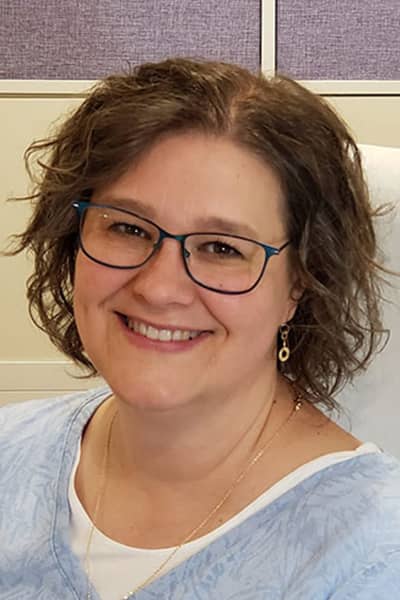 Class: Chakras
Karen has been Foot Zoning and doing Energy Work since 2011 and loves it. She has been married for 30 years, is the mother of four wonderful children, and has two fantastic daughters-in-law. Outside of Foot Zoning and Energy Work, she loves the beach, camping in their RV, doing puzzles, reading, and laughing.
Karen and her children all had Lyme Disease, which led her to many deep dives into emotions and how to support the body during illness and in healing. Putting those puzzle pieces together has been very satisfying. Learning about the Chakras, the beliefs stored in each Chakra, and how they build on one another has been part of Karen's healing journey. She loves to pass that information on to others.
She is trained in many modalities including We Do Feet, Butterfly Expressions Chrysalis Energy Network, Sue Noall's The Energy Connection levels 1 and 2, Reiki Level 2, Margaret Lynch Raniere's Ignite Your Power Transformational System, EFT/Tapping, Kim Watt's Five Keystones for Health.
---
Tara Weaver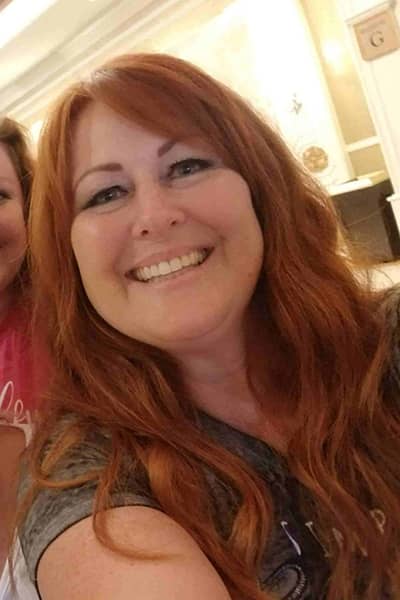 Classes: Foot to Feet Vagus Nerve
Tara Weaver resides in Hooper, Utah with her husband and best friend, Glenn. She is the mother of five: three boys she raised and two daughters inherited by marriage. She is a grandmother to three adorable "littles".
Upon receiving a diagnosis but no answers from Western medicine over ten years ago, Tara began her journey in holistic health. With two chronic illness diagnoses and a major injury, there has been a lot of trial and error and real-time experience. She is trained in foot zoning, craniosacral therapy, face zoning, essential oils, homeopathy, and herbs and nutrition.
Tara continues to walk the red road, following the path of medicine woman, always seeking after more learning and education. She finds joy in life's simple pleasures: family, good friends, outdoor adventures, projects, and laughter—lots of laughter.

   "Isn't it funny how day by day nothing changes, but when we look back everything is different."
        — C. S. Lewis
---
Brady Hull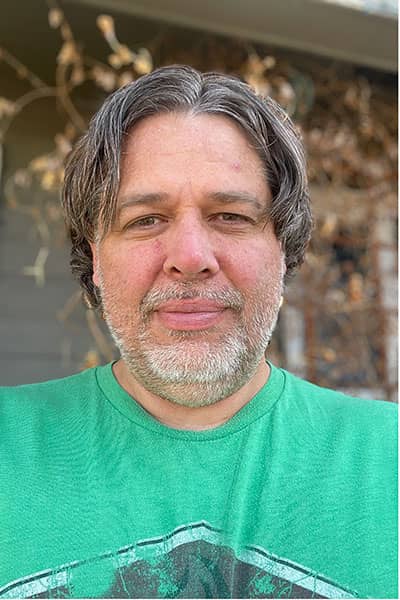 Class: The Back
Brady has a deep interest in Natural Healing modalities. After completing his Foot Zone certification in the Spring of 2021, Brady created his business Solstice Foot Zone. He has enjoyed helping people using this modality and continues to improve and sharpen this craft.
His other interests include:

• Craniosacral Therapy
• Polarity Therapy
• Therapeutic Massage
• Herbal Tinctures and Herbal Remedies
---
Susie Carter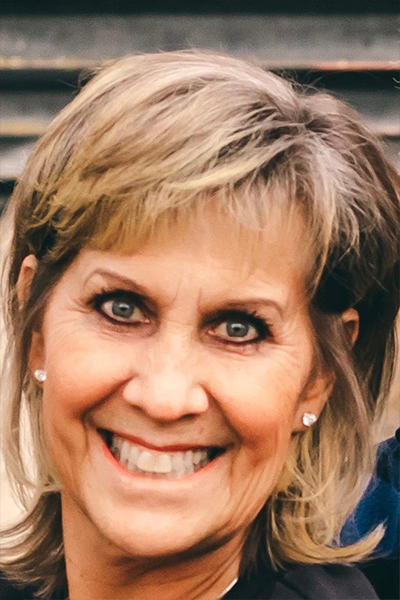 Class: Foot Zone & Beyond
Susie Carter lives in West Bountiful, UT. She has been practicing Energy work for almost 14 years. Although she has taken classes and been certified in other modalities, Foot Zoning is where she puts her focus.

   "For the first time, I feel like I have something to offer when someone is in need."
Watch Susie's introductory video here.
---
Carrolyn Behm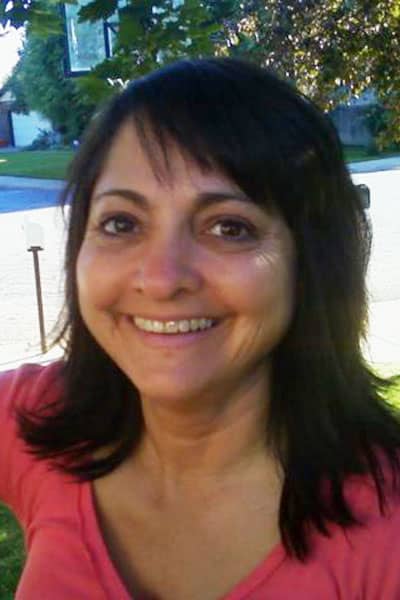 Class: 1% Better
Carrolyn Behm lives in Plymouth Utah and has been involved in energy work for over 10 years. She is a Holy Fire reiki master, and has certified through Butterfly Expressions, in foot zoning, Craniosacral, and completed the Chrysalis program. She enjoys working with crystals, oils, blessed waters, and tinctures with all modalities she practices.
---
Jeanne Harold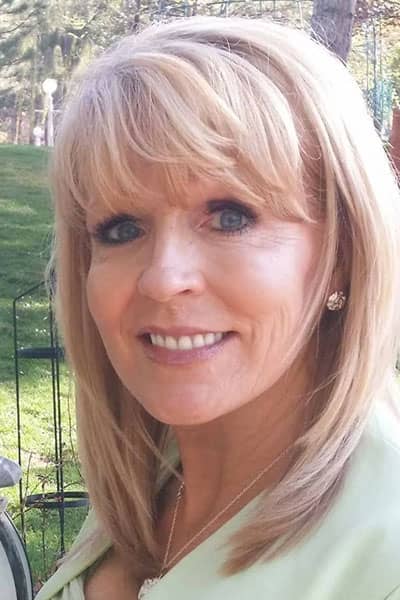 Classes: Rules & Regs Liver
Jeanne was one of the very first people in America to learn this detailed healing modality from Dr. Charles Ersdall M.D. M.A. from Norway, who was the Father of Foot Zone Therapy technique. She sat at his feet, studied his strict curriculum from 1992-94, and graduated from his school. From there she studied and taught for Katri Nordblom for 13 years at the School of Nordblom American Institute of Foot Zoneology.
She has spent the last 30 years of her life studying anatomy, physiology, pathology, and immune biology. Because of her dedication, determination, and persistence to find answers, she has had great success in not only finding wellness for herself, but has literally helped thousands of people on their road to recovery as a practitioner of health and Zoneology.
Watch Jeanne's introductory video here.
---
Anissa Turley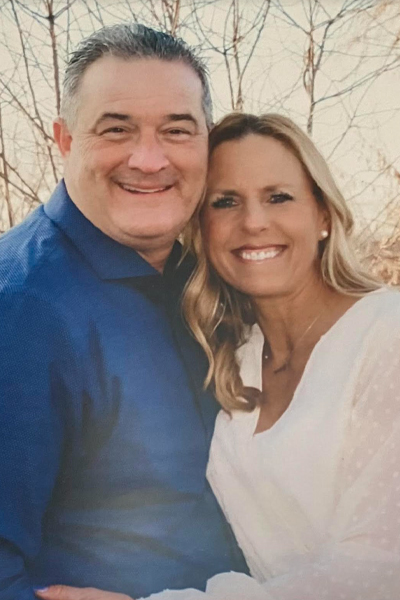 Class: The Human Experience
Anissa Turley has been studying and practicing energy medicine and alternative health for over 16 years. The catalyst for this in-depth dive was to provide health, healing and wellness to her family and community. Her quest for answers to her family's ailments has led her on a life-changing journey of higher vibrational living. The joys of her life are her wonderful, supportive husband of 31 years, 6 fantastic children, 4 fabulous sons-in-law, and 6 angelic grandchildren. She has been fully entrenched in essential oils and natural healing and is a reiki master, a foot zoner, and a facilitator for a neuro-wellness program. She is also very knowledgeable about herbal medicine, homeopathy, healthy lifestyles, and quantum touch. Her true passion and purpose is to love, support, and help others find a way to true peace and happiness within themselves.
---
Bree Noall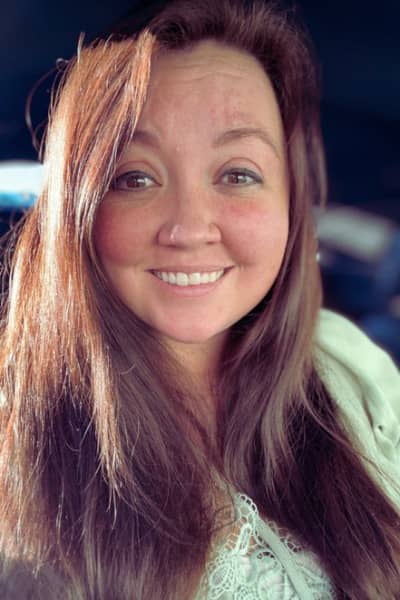 Class: Energy Maneuvers
Bree Noall has been foot zoning for 15 years and teaching with We Do Feet Seminars for 8 years. She has the privilege of assisting the school with its curriculum and working side-by-side with some of the trade's leading practitioners. She has a Bachelor's degree in Health Education, a Minor in Psychology, and various medical licensures. Bree is also certified in Neuro Linguistic Programming (NLP), which is a modality of understanding and working with the language of the subconscious mind. Her training and passion for learning have given her the ability to explain concepts of the foot zone in a unique way that is easy to understand.
Watch Bree's introductory video here.
---