Balsam Poplar
(Populus balsamifera)
INDICATIONS: Inconsistent emotional and sexual response, often resulting from shock and trauma or a lack of grounding.
HEALING QUALITIES: For the release of physical and emotional tension associated with sexual trauma; balances the circulation of life force energy in the body; helps to ground and synchronize our sexual energy with planetary cycles and rhythms.
EMOTIONAL CONSIDERATIONS: Abuse, Alignment, Animals/Animal Care, Balancing, Childbirth, Flow, Massage Therapy/Body Work, Premenstrual, Release, Sensuality/Sexuality, Stabilize, Strengthening, Synchronize
**All descriptions of spiritual and physical healing properties were researched and collected from various sources. This information is offered as a service and is not meant to treat medical conditions. Butterfly Expressions does not guarantee the accuracy of any of these statements.
©Copyright Butterfly Expressions 2020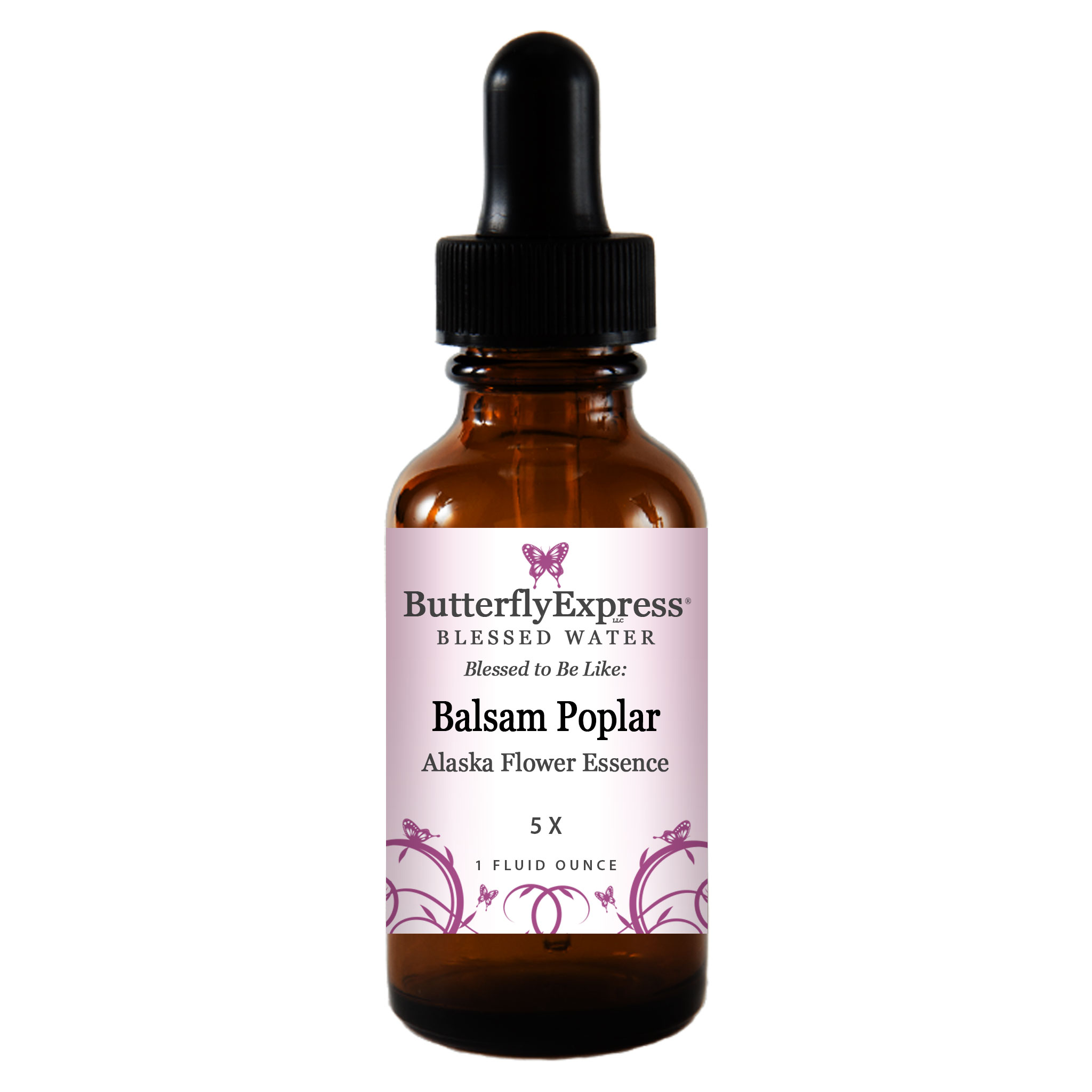 Purchase Here
Read More about Alaska Flower Blessed Waters here.