Blue Elf Viola
(Viola sp.)
INDICATIONS: Unable to express anger in a clear and nonviolent way; difficulty resolving conflict, especially in group situations.
HEALING QUALITIES: Dissipates the protective energy that has been built up around our anger, rage, and frustration: helps us understand the issues at the root of these emotions so they can be expressed in a clear and heart centered way.
EMOTIONAL CONSIDERATIONS: Ancestral Healing, Anger, Centering, Death & Dying, Expression, Forgiveness, Frustration, Heart, Inner Child, Releasing, Resentment, Resolution
**All descriptions of spiritual and physical healing properties were researched and collected from various sources. This information is offered as a service and is not meant to treat medical conditions. Butterfly Expressions does not guarantee the accuracy of any of these statements.
©Copyright Butterfly Expressions 2020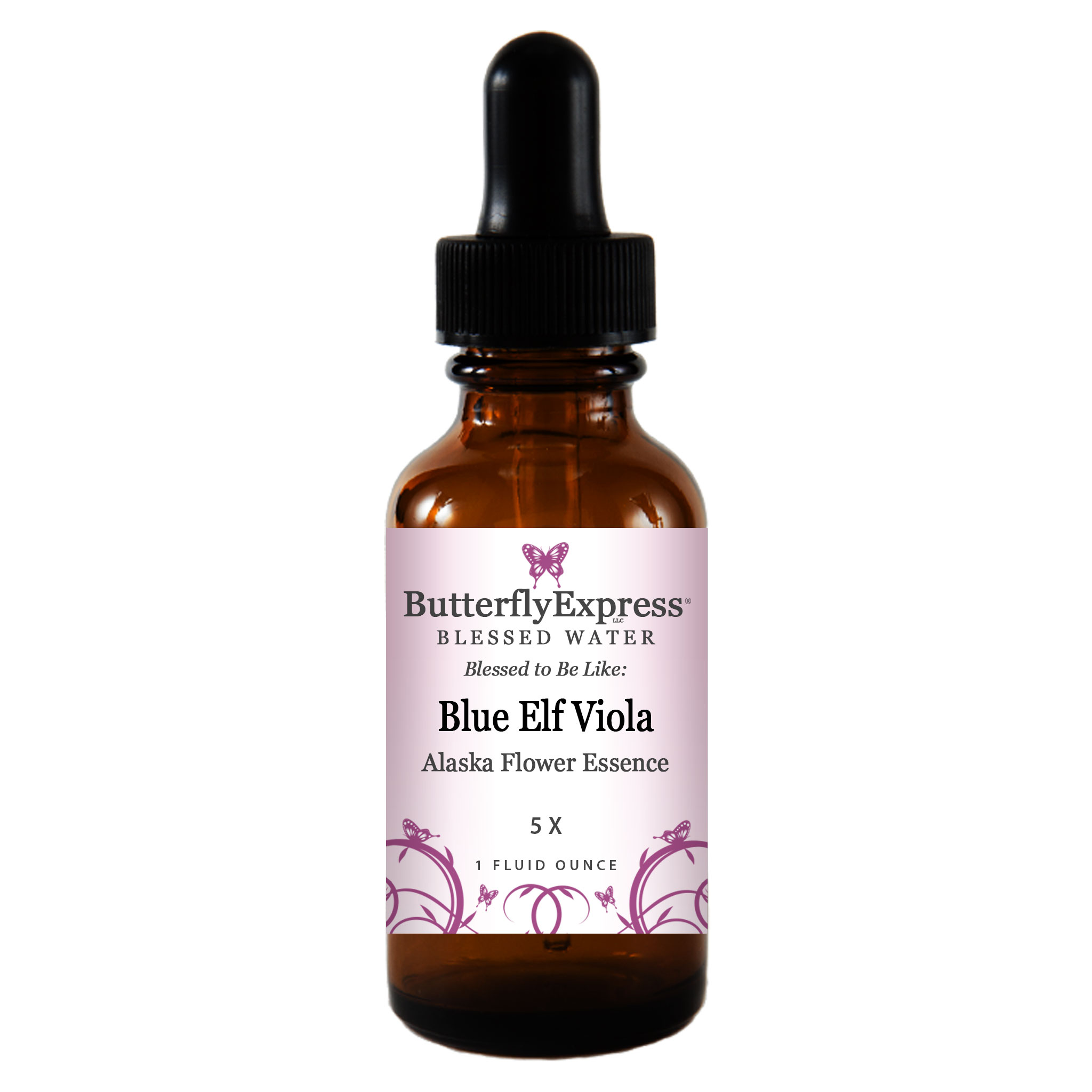 Purchase Here
Read More about Alaska Flower Blessed Waters here.