Columbine
(Auilegia formosa)
POSITIVE QUALITIES: Distinctive, unique individuality and strength that radiates to others. Inspired words and actions. Creativity. Filled with love, joy, health, happiness, and prosperity. Works with the solar plexus chakra.
PATTERNS OF IMBALANCE: Hesitation to express personal creativity and individuality. Inability to take risks in social or professional life. Mid-life crisis. Inability or unwillingness to accept responsibility for personal decisions and their outcomes. Great need for self-expression.
**All descriptions of spiritual and physical healing properties were researched and collected from various sources. This information is offered as a service and is not meant to treat medical conditions. Butterfly Expressions does not guarantee the accuracy of any of these statements.
©Copyright Butterfly Expressions 2020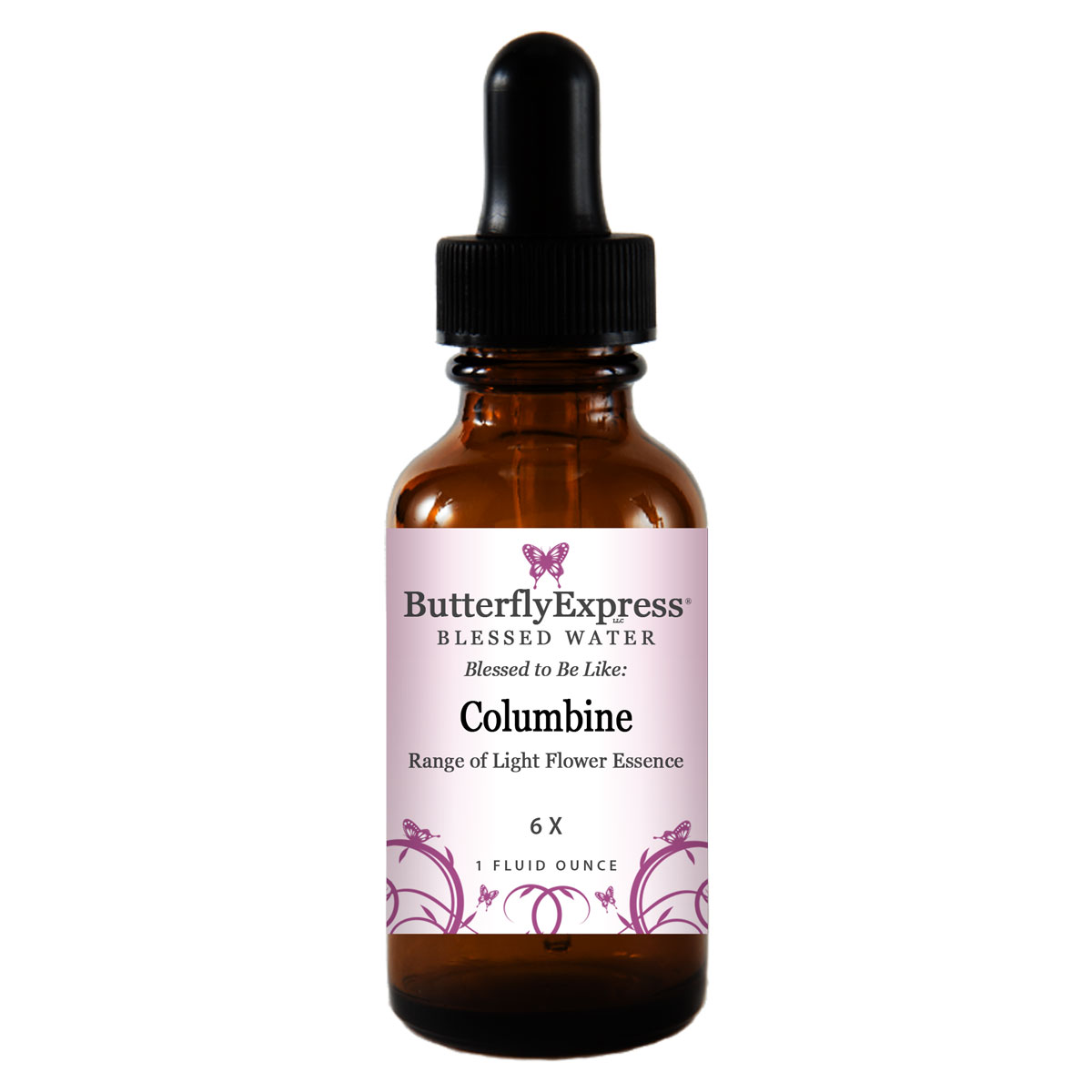 Purchase Here
Read more about Range of Light Blessed Waters here.