Forget-Me-Not
(Myosotis alpestris)
INDICATIONS: Feeling separate; difficulty connecting to the spiritual dimension; deeper connections with others blocked by subconscious fears; feeling guilty about past actions.
HEALING QUALITIES: Facilitates the release of fear, guilt, and pain held in the subconscious; enables us to regain respect and compassion for ourselves and for others.
EMOTIONAL CONSIDERATIONS: Fear, Guidance, Inner Child, Innocence, Joy, Presence, Releasing, Remembering, Respect, Spiritual, Unification
**All descriptions of spiritual and physical healing properties were researched and collected from various sources. This information is offered as a service and is not meant to treat medical conditions. Butterfly Expressions does not guarantee the accuracy of any of these statements.
©Copyright Butterfly Expressions 2020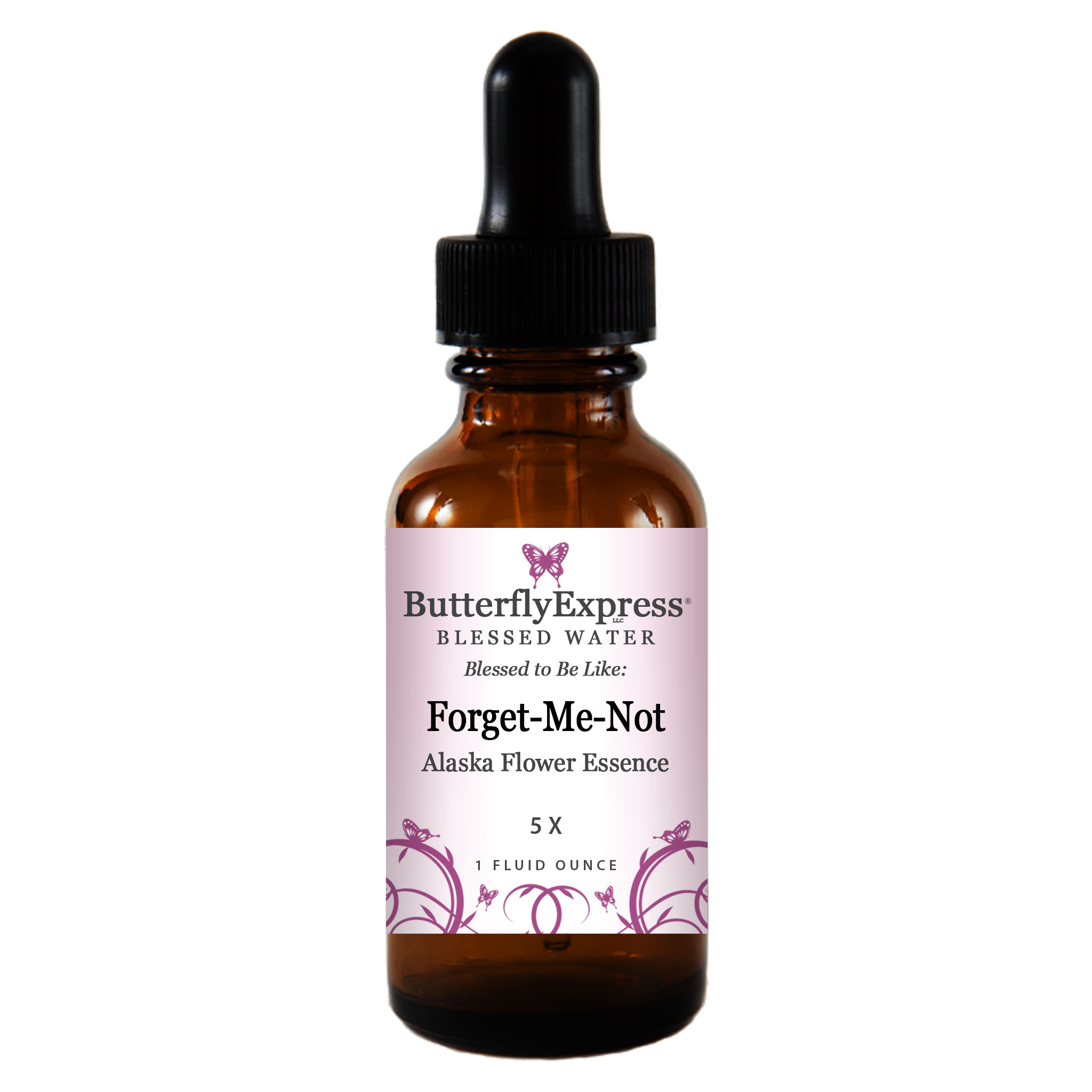 Purchase Here
Read More about Alaska Flower Blessed Waters here.