Green Bells of Ireland
(Moluccella laevis)
POSITIVE QUALITIES: Deep appreciation of nature. Ability to use the life forces of nature to re-establish balance. Peace, wisdom, and truth derived from contact with nature. Definitely a remedy for the earth meridian under stress.
PATTERNS OF IMBALANCE: Lack of appreciation or physical connection to nature. The opposite stance of an overly romanticized relationship to nature.
**All descriptions of spiritual and physical healing properties were researched and collected from various sources. This information is offered as a service and is not meant to treat medical conditions. Butterfly Expressions does not guarantee the accuracy of any of these statements.
©Copyright Butterfly Expressions 2020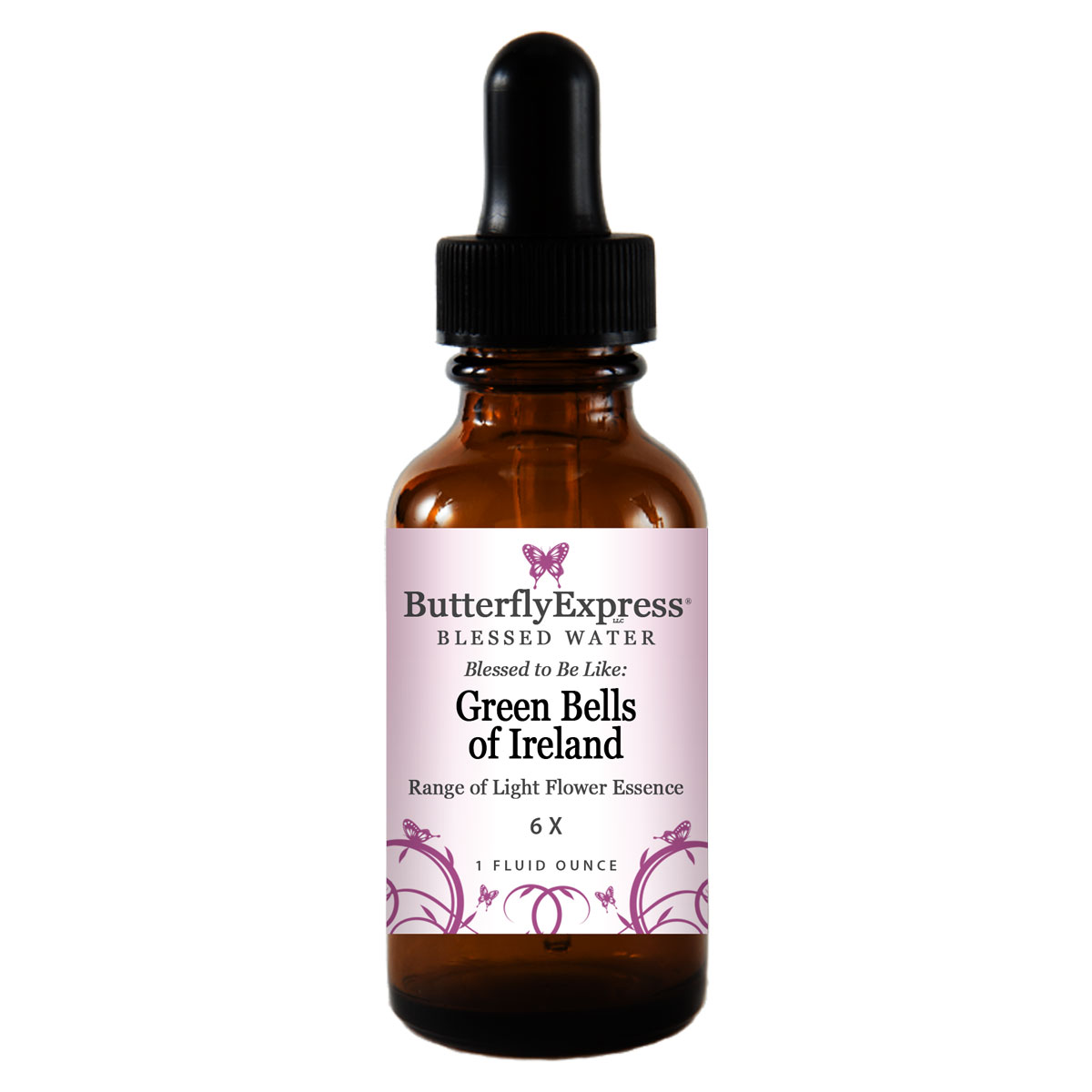 Purchase Here
Read more about Range of Light Blessed Waters here.