Icelandic Poppy
(Papaver icelandica)
INDICATIONS: Conditional about how we welcome spirit into our lives; survival, sexual, and spiritual aspects of life not integrated.
HEALING QUALITIES: Supports the gentle unfoldment of spiritual receptivity: strengthens our capacity to integrate and radiate spiritual energy into all aspects of our lives.
EMOTIONAL CONSIDERATIONS: Focus, Glow, Identity, Light, Opening, Radiance, Receptivity, Spiritual, Truth
**All descriptions of spiritual and physical healing properties were researched and collected from various sources. This information is offered as a service and is not meant to treat medical conditions. Butterfly Expressions does not guarantee the accuracy of any of these statements.
©Copyright Butterfly Expressions 2020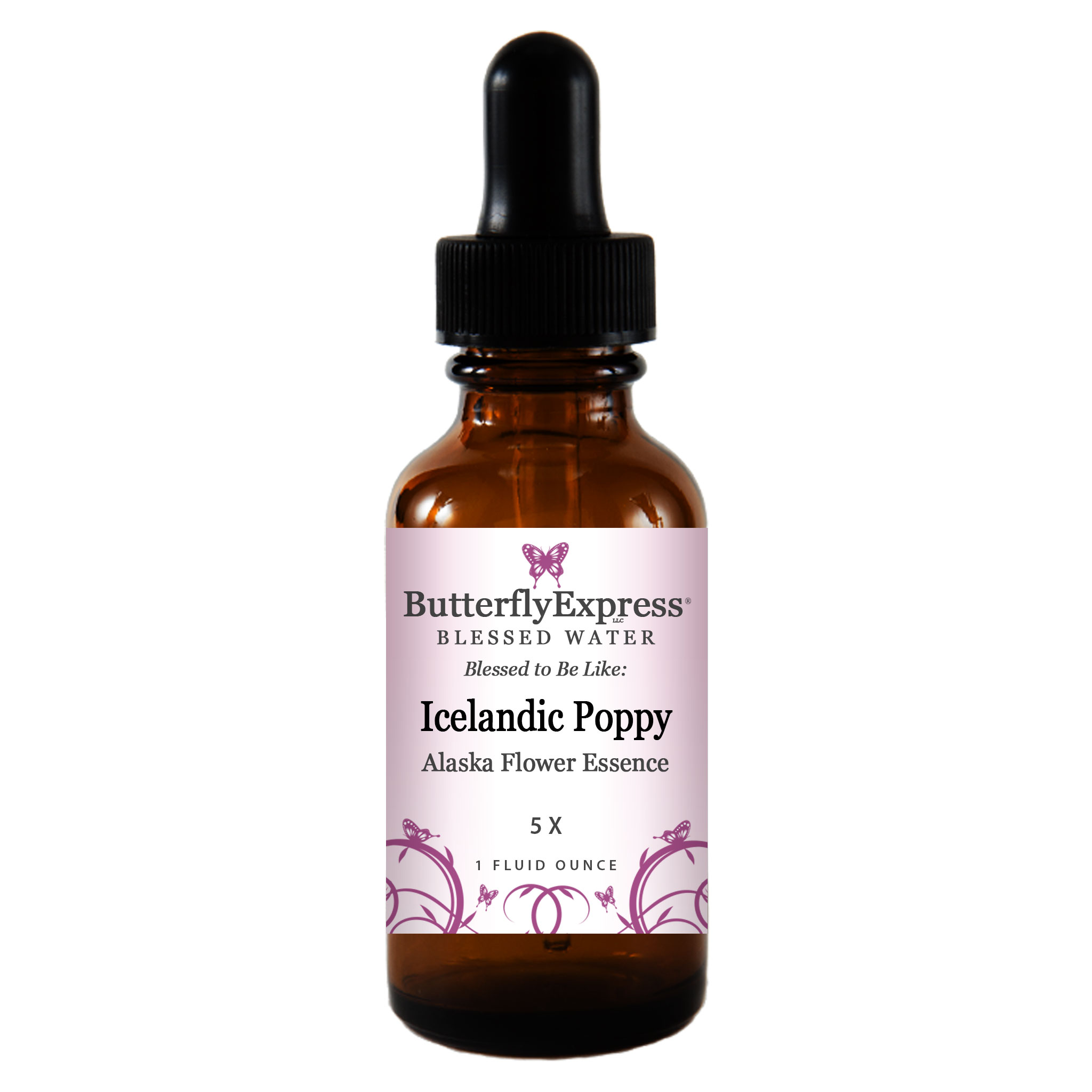 Purchase Here
Read More about Alaska Flower Blessed Waters here.