Monkshood
(Aconitum columbianum)
POSITIVE QUALITIES: Courage in leadership positions. Ability to work with—and, possibly, see—energy. Comfort and clarity about social and moral values.
PATTERNS OF IMBALANCE: Repression of spiritual capacities because of fear. Repression may be caused by fear related to trauma or a near-death experience, the result of cult or sexual abuse, fear of being seen as different, or fear of being absolutely amazing and, therefore, responsible for such gifts.
**All descriptions of spiritual and physical healing properties were researched and collected from various sources. This information is offered as a service and is not meant to treat medical conditions. Butterfly Expressions does not guarantee the accuracy of any of these statements.
©Copyright Butterfly Expressions 2020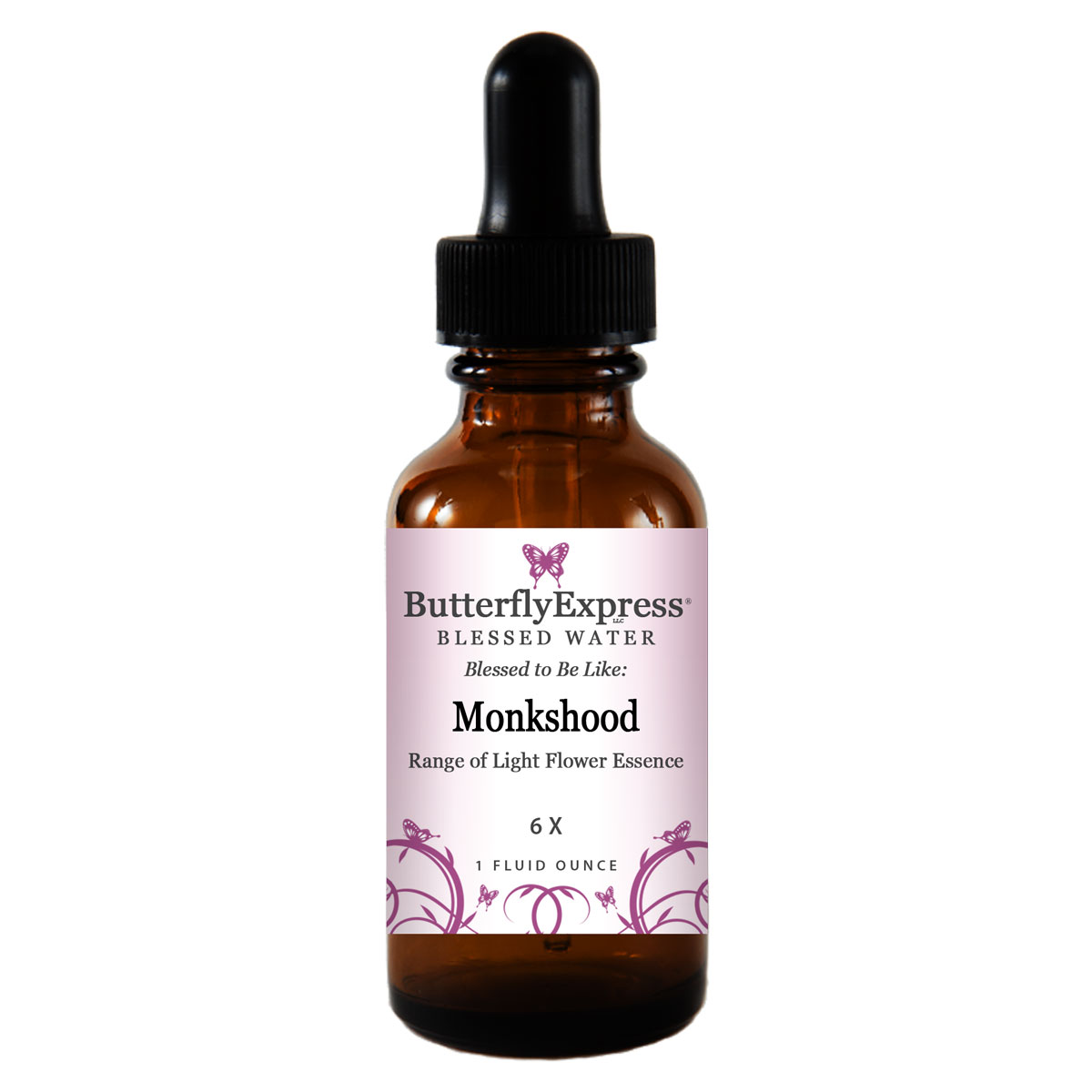 Purchase Here
Read more about Range of Light Blessed Waters here.