Northern Lady's Slipper
(Cypripedium passerinum)
INDICATIONS: Weak body/soul connection; traumatic birth experience; pain and trauma held very deeply in the body.
HEALING QUALITIES: Nurturing energy for the healing of core traumas and wounds that are being held very deeply in the body; helps us allow our beings to be touched and healed by infinite gentleness.
EMOTIONAL CONSIDERATIONS: Abuse, Animals/Animal Care, Belonging, Birth, Children, Feminine, Focus, Inner Child, Life-Purpose, Nurturing, Opening, Purpose, Resistance, Safety, Suffering, Trauma
**All descriptions of spiritual and physical healing properties were researched and collected from various sources. This information is offered as a service and is not meant to treat medical conditions. Butterfly Expressions does not guarantee the accuracy of any of these statements.
©Copyright Butterfly Expressions 2020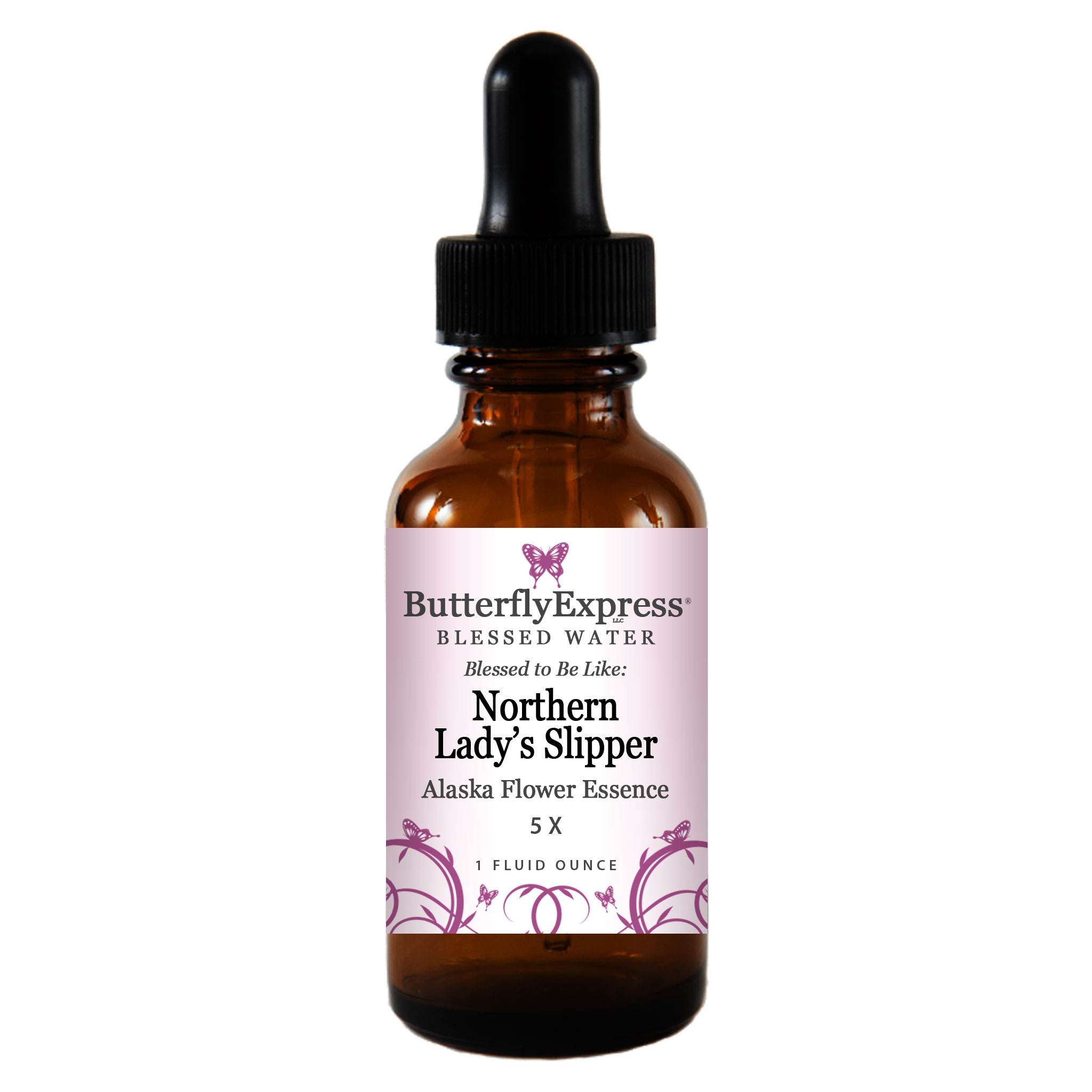 Purchase Here
Read More about Alaska Flower Blessed Waters here.