Paper Birch
(Betula papyrifera)
INDICATIONS: Confusion or disorientation about the direction life should take; unable to connect with deeper levels of insight regarding life purpose.
HEALING QUALITIES: Encourages a gentle unveiling of the true and essential self that is present within; helps us gain a clearer perspective of our life purpose and how to live it.
EMOTIONAL CONSIDERATIONS: Alignment, Anxiety, Awareness, Clarify, Commitment, Confidence, Continuity, Decision, Determination, Feminine, Honesty, Intention, Life-Purpose, Meditation, Motivation, Perspective
**All descriptions of spiritual and physical healing properties were researched and collected from various sources. This information is offered as a service and is not meant to treat medical conditions. Butterfly Expressions does not guarantee the accuracy of any of these statements.
©Copyright Butterfly Expressions 2020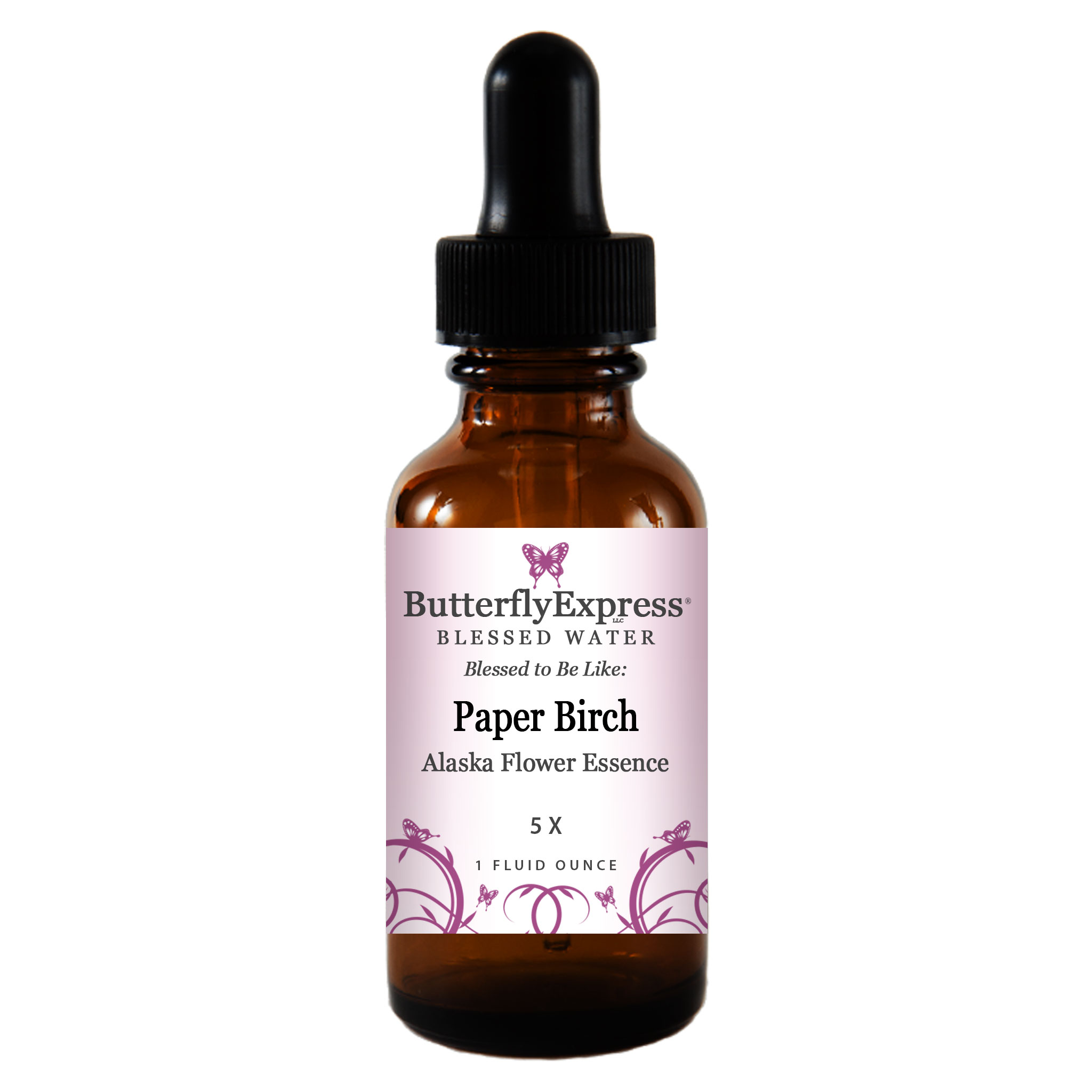 Purchase Here
Read More about Alaska Flower Blessed Waters here.