Soapberry
(Sheperdia canadensis)
INDICATIONS: Fear of the power of nature: fear of one's own power; using one's power in irresponsible, inappropriate, or unbalanced ways.
HEALING QUALITIES: Stimulates the release of tension from the heart associated with a fear of nature: helps us move through fear with an open heart: supports us in channeling the expression of power through our hearts.
EMOTIONAL CONSIDERATIONS: Abuse, Animals/Animal Care, Balancing, Children, Courage, Fear, Fearlessness, Harmony, Heart, Nature, Power, Release, Releasing, Respect, Responsibility
**All descriptions of spiritual and physical healing properties were researched and collected from various sources. This information is offered as a service and is not meant to treat medical conditions. Butterfly Expressions does not guarantee the accuracy of any of these statements.
©Copyright Butterfly Expressions 2020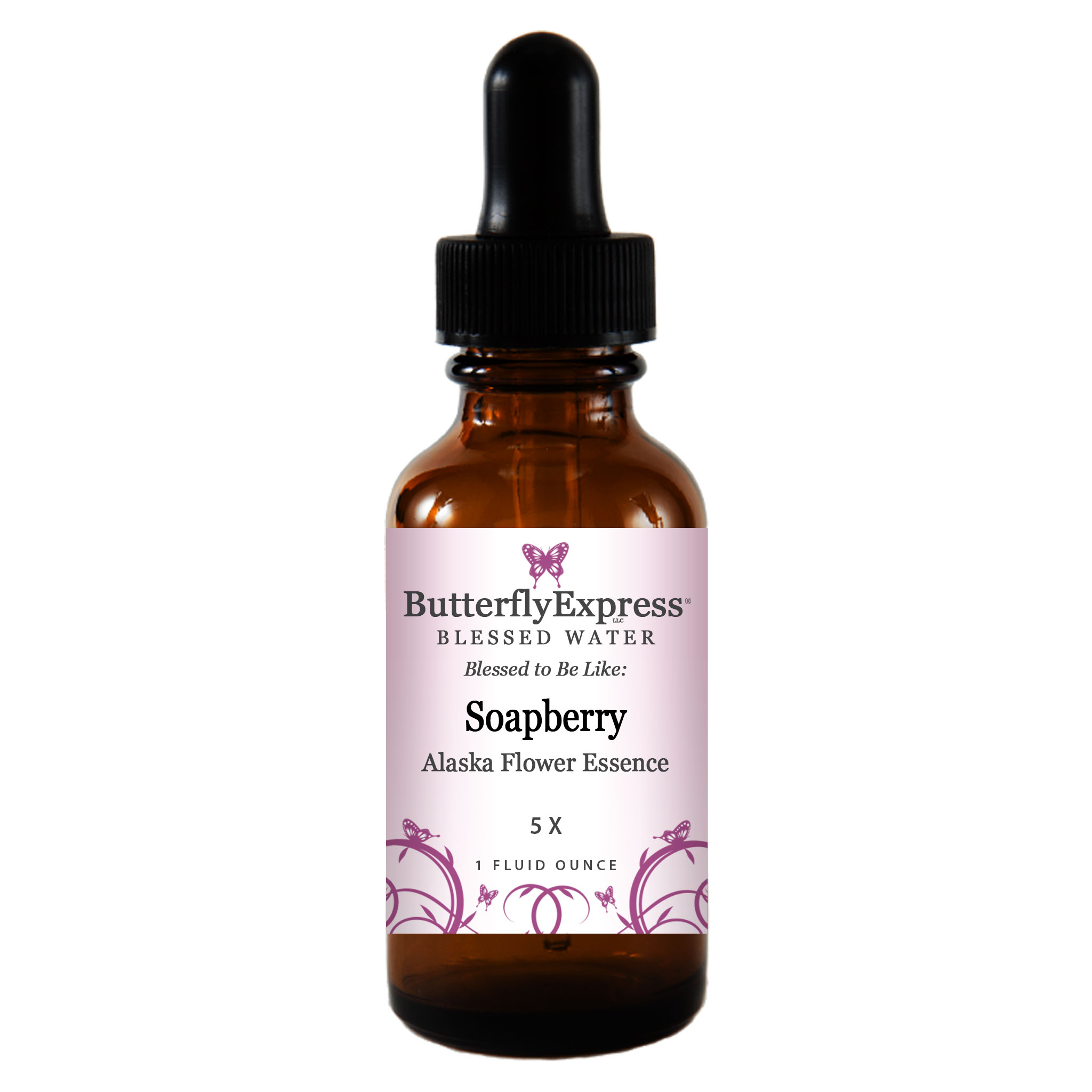 Purchase Here
Read More about Alaska Flower Blessed Waters here.