Sphagnum Moss
(Sphagnum sp.)
INDICATIONS: Overly critical and judgmental of the healing journey; obsessing about the day-to-day details of one's healing process; unable to see the positive side of transformational experiences.
HEALING QUALITIES: Helps us release the need for harsh judgment or criticism of our healing journey; enables us to create a space of unconditional acceptance in the heart so that core issues can be brought there for healing.
EMOTIONAL CONSIDERATIONS: Abundance, Acceptance, Ancestral Healing, Compassion, Critical, Death & Dying, Emergence, Energy, Irritation, Judgement, Non-Judgement, Releasing, Seeing, Self-Acceptance, Self-Love, Support, Vision
**All descriptions of spiritual and physical healing properties were researched and collected from various sources. This information is offered as a service and is not meant to treat medical conditions. Butterfly Expressions does not guarantee the accuracy of any of these statements.
©Copyright Butterfly Expressions 2020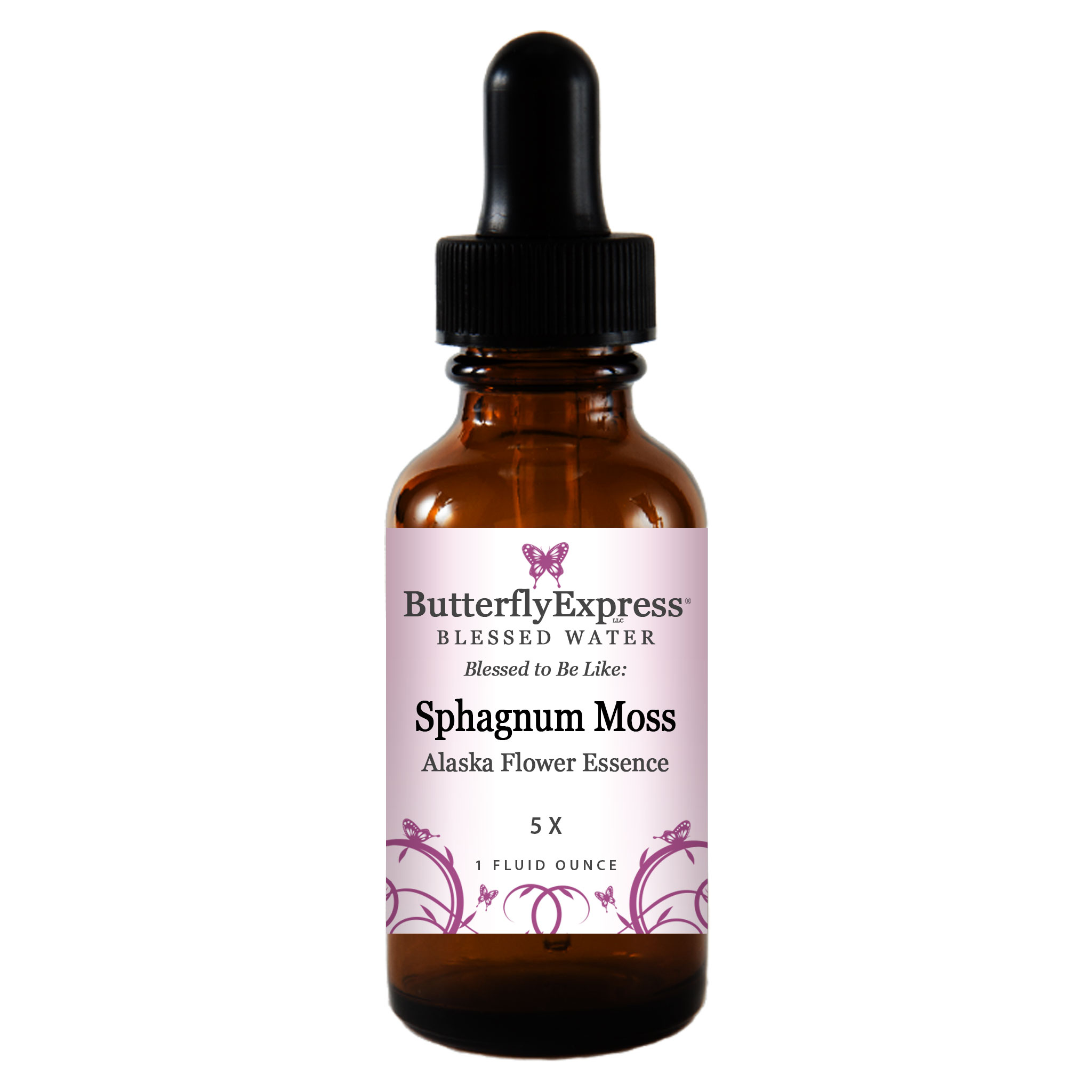 Purchase Here
Read More about Alaska Flower Blessed Waters here.