Sweetgrass
(Hierochfoe odorata)
INDICATIONS: Energy blockages in the etheric body; low energy flow during the day; difficulty bringing a healing process to final completion; needing to remove disharmonious energies from the home or work environment.
HEALING QUALITIES: Cleanses and rejuvenates the etheric body; brings lessons and experiences to completion on the etheric level; removes disharmonious energies from our home or work environments.
EMOTIONAL CONSIDERATIONS: Animals/Animal Care, Benevolence, Blessings, Cleansing, Completion, Energy, Environment, Etheric, Exhaustion, Freedom, Meditation, Purification, Regeneration, Shock, Space Clearing
**All descriptions of spiritual and physical healing properties were researched and collected from various sources. This information is offered as a service and is not meant to treat medical conditions. Butterfly Expressions does not guarantee the accuracy of any of these statements.
©Copyright Butterfly Expressions 2020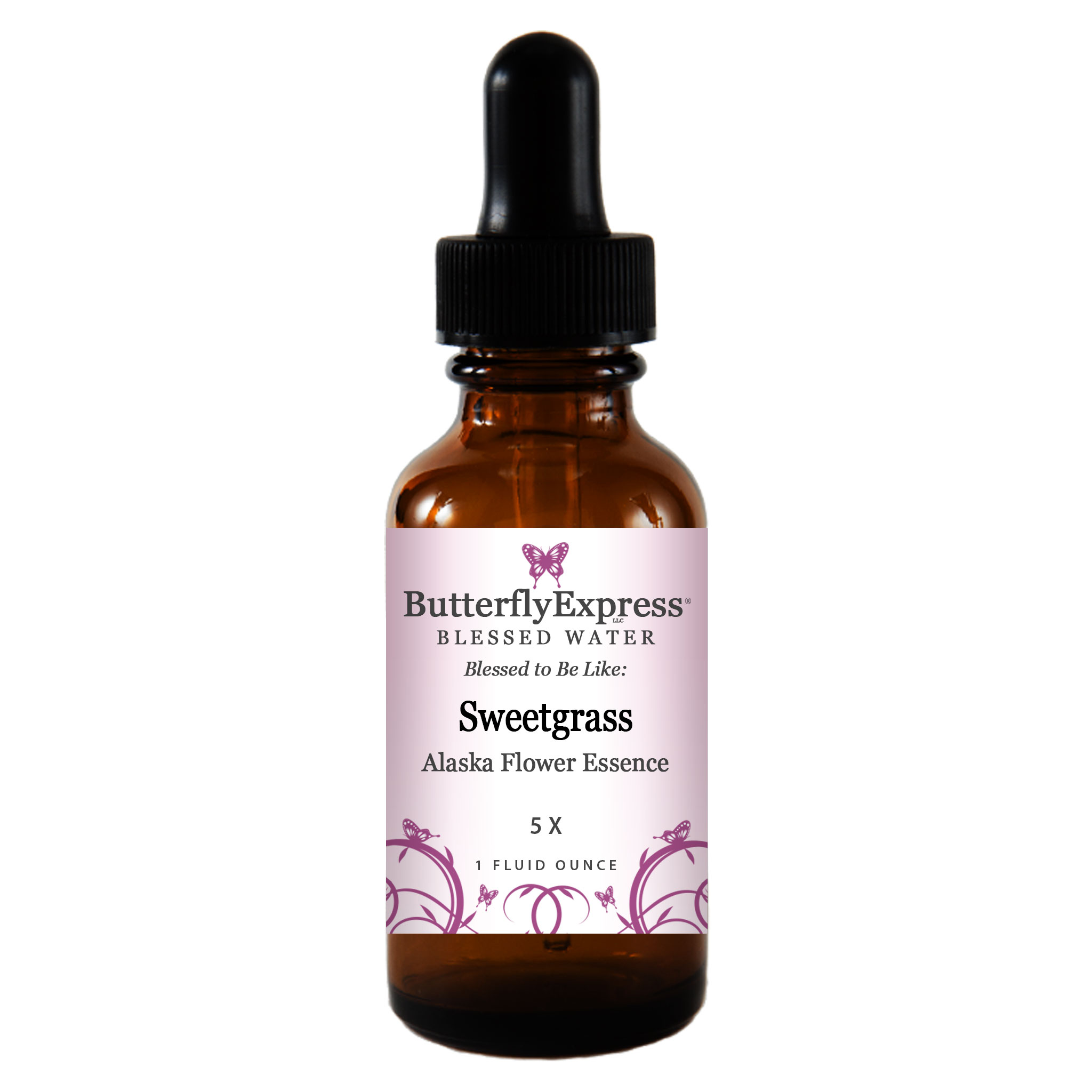 Purchase Here
Read More about Alaska Flower Blessed Waters here.