White Violet
(Viola renifolia)
INDICATIONS: Uncomfortable in closed spaces and constrained environments; fearful of losing one's identity in a group; unable to embody one's sensitivity in a comfortable way.
HEALING QUALITIES: Builds trust in the protection of the higher Self and benevolent spiritual forces; helps those who are highly sensitive or acutely aware of their surroundings maintain a strong sense of self regardless of the dynamics of their environment.
EMOTIONAL CONSIDERATIONS: Boundaries, Children, Comfort, Communication, Higher Self, Newborn, Oversensitive, Protection, Public Speaking, Receptivity, Safety, Security, Sensitivity, Trust, Vulnerability
**All descriptions of spiritual and physical healing properties were researched and collected from various sources. This information is offered as a service and is not meant to treat medical conditions. Butterfly Expressions does not guarantee the accuracy of any of these statements.
©Copyright Butterfly Expressions 2020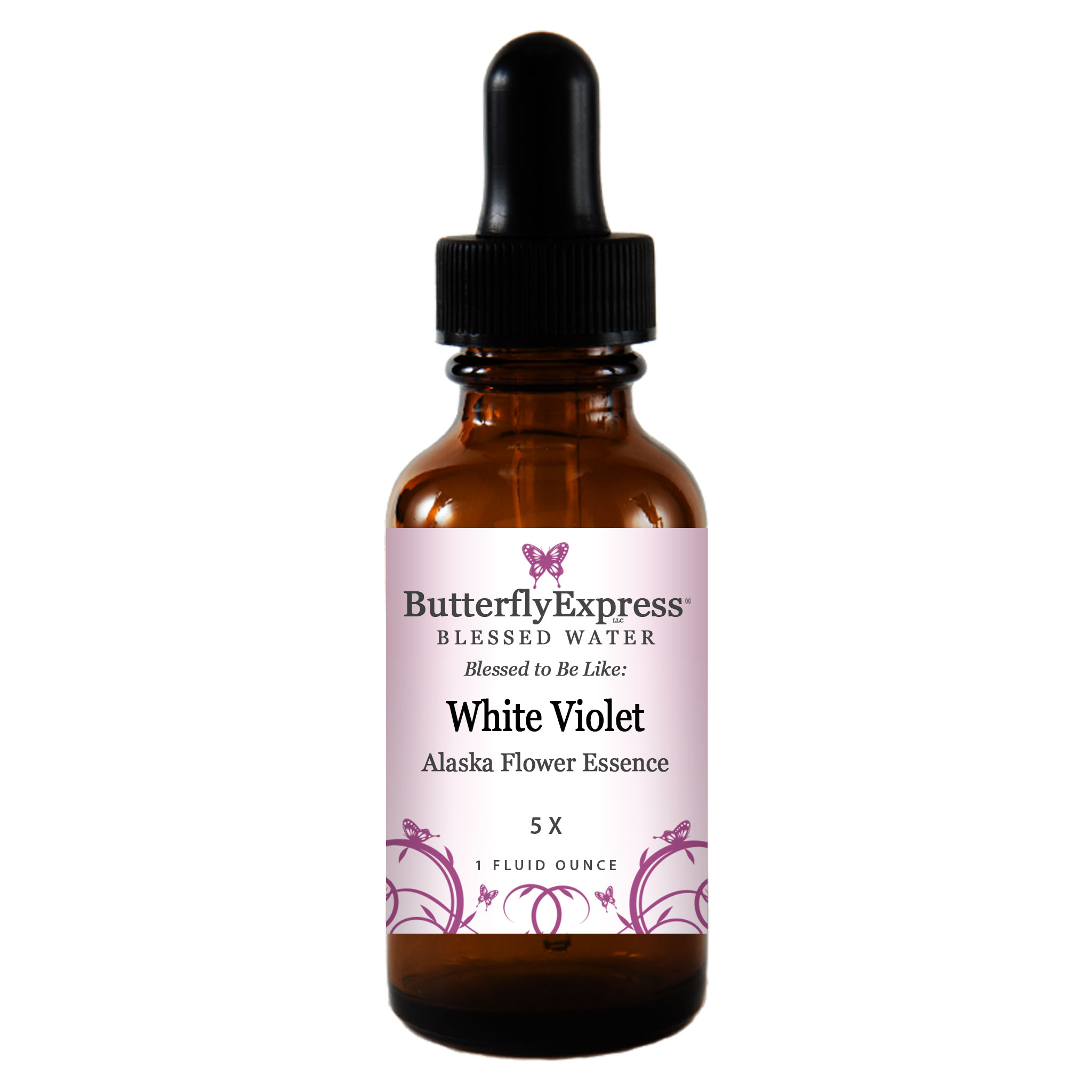 Purchase Here
Read More about Alaska Flower Blessed Waters here.