Wild Rose (also known as Dog Rose)
(Rose canina) (pink or white)
POSITIVE QUALITIES: Will to live. Motivation. Joy in life. Interest in the world around them. Feeling that life is a privilege. Desire to learn and grown.
PATTERNS OF IMBALANCE: Lack of hope, giving up on life. Negativity which fosters chronic illness. An excellent remedy for convalescence and lingering illnesses.
**All descriptions of spiritual and physical healing properties were researched and collected from various sources. This information is offered as a service and is not meant to treat medical conditions. Butterfly Expressions does not guarantee the accuracy of any of these statements.
©Copyright Butterfly Expressions 2020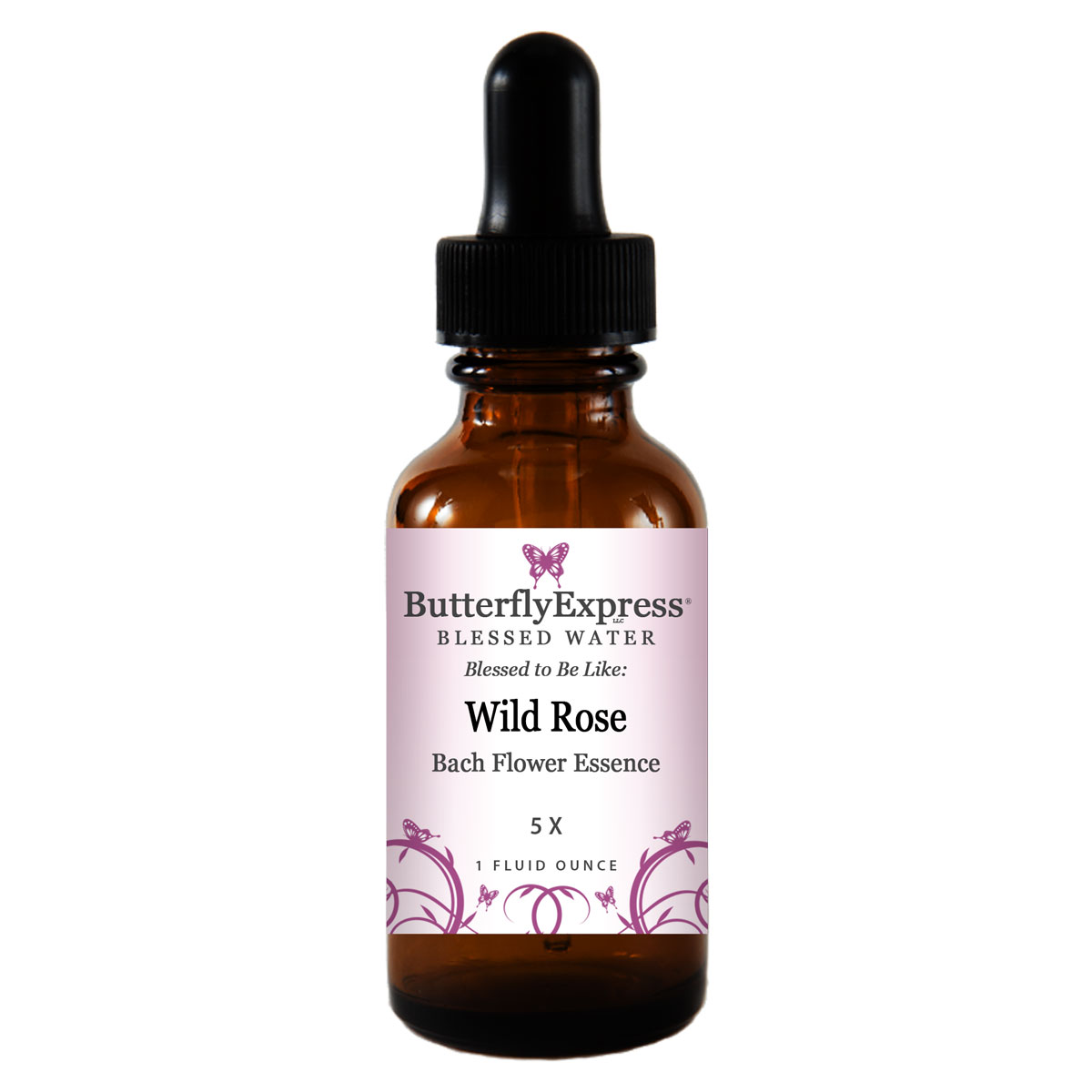 Purchase Here
Read more about Bach Flower Blessed Waters here.