LeHoliday Pie
INGREDIENTS: Anthopogon, Benzoin, Cinnamon Bark
GENERAL INFORMATION: This blend reminds me of walking into grandma's house when she is making her homemade cinnamon rolls and apple pies for the holidays. Delicious!
Holiday Pie is a wonderful oil to diffuse at Christmas parties and your family gatherings this holiday season as it creates a feeling of openness, love, and connection, especially to family members and old friends. It pulls one immediately into a mood of remembering, but with the blessing of a focus on the good times and the good in people. It is a very warming and uplifting emotional oil.
This oil would be beneficial for anyone who is not able to make it home for the holidays.
©Copyright Butterfly Expressions 2020, 2021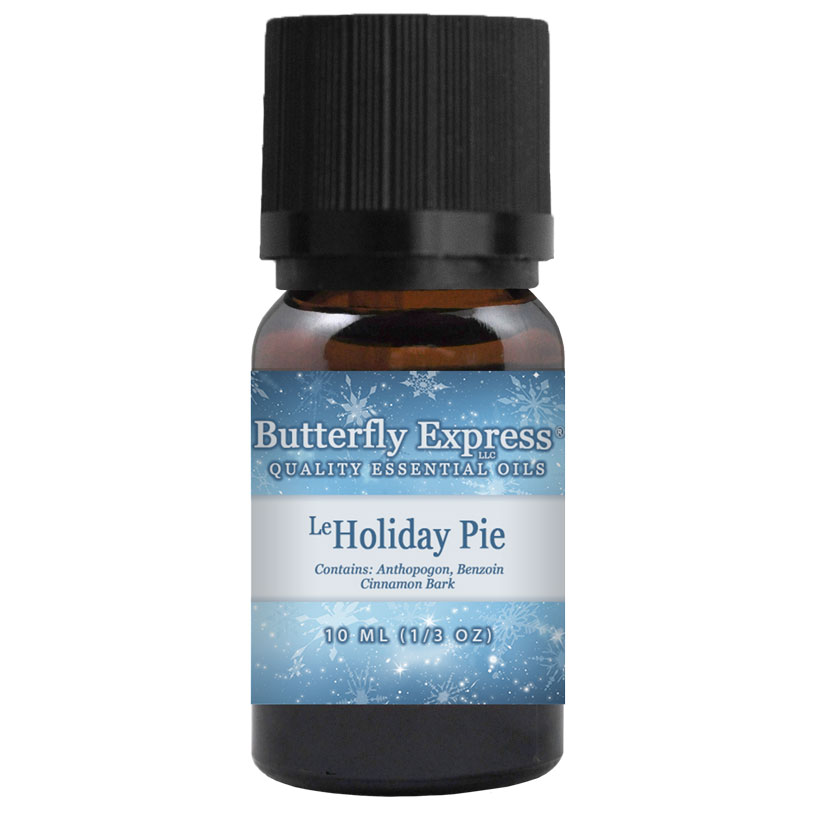 Purchase Here