Argan Oil
(Argania spinosa)
EXTRACTION METHOD: cold pressed, unrefined
CONSISTENCY: light weight, light yellow color, can go semi solid if cold
PART UTILIZED: nut
APPLICATION: Argan Carrier Oil can be used all by itself, 100%.
AROMATIC CONSIDERATIONS: Argan Oil unrefined has a slight organic and nutty aroma.
GENERAL INFORMATION: Argan Oil is known in some cultures as "The Tree of Life." Argan is an exquisite newcomer to the carrier oil world. Argan is most renowned for being rich in natural tocopherols (vitamin E) and because it contains rare plant sterols not often found in other carrier oils. Several sites report studies whose initial findings seem to indicate anti-cancer properties for these natural sterols. These sterols are uniquely combined in Argan Oil to make it anti-inflammatory. This makes it a great choice for use with essential oils for arthritic conditions, to increase circulation, and to strengthen the immune system.
The properties of this oil make is useful for skin conditions with good results being shown with stretch marks during pregnancy. This oil should be considered for use with scarring, eczema, psoriasis, acne, and scars resulting from acne. Besides possessing healing properties, this oil is reported to be extraordinarily protective of skin, hair, and nails. It protects the skin from weather and provides a disinfectant layer.
©Copyright Butterfly Expressions 2020, 2021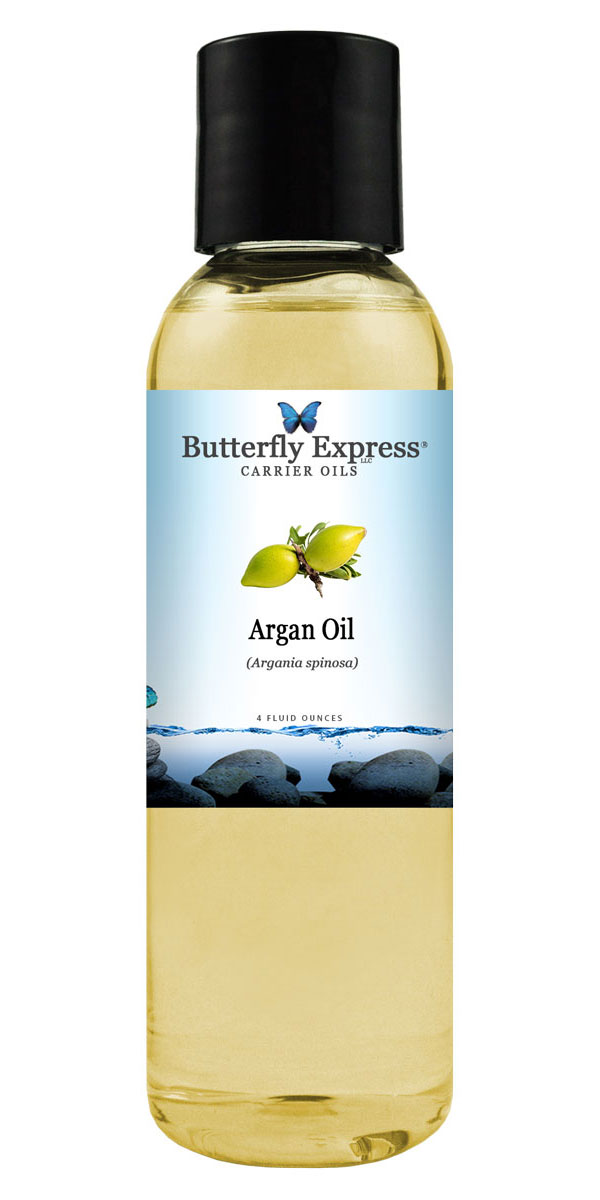 Purchase Here