Marula Oil
(Sclerocarya birrea)
EXTRACTION METHOD: cold pressed, virgin
CONSISTENCY: light weight, light color, can go semi solid when cold
PART UTILIZED: kernel
APPLICATION: Can be used 100% by itself.
AROMATIC CONSIDERATIONS: light aroma
GENERAL INFORMATION: Marula Oil is noted for its remarkable absorbency into the skin without leaving a greasy residue, and is packed with essential fatty acids, antioxidants, vitamins, and minerals. Marula Oil is gaining popularity for its ability to nourish, moisturize and improve skin elasticity. Marula Oil can help reduce the appearance of scars and stretch marks, and helps prevent them from occurring in the first place. It is beneficial for skin disorders like eczema and pigmentation discoloration, and can even help fight acne due to its antimicrobial properties. Marula Oil also helps protect and nourish hair and nails.
©Copyright Butterfly Expressions 2020, 2021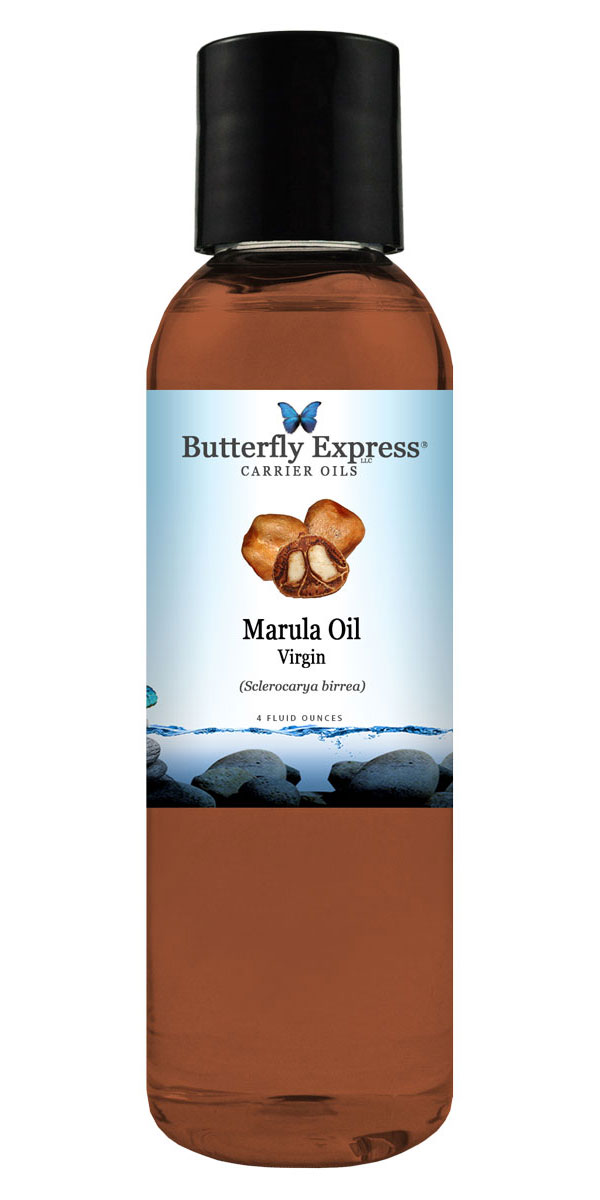 Purchase Here