Rosehip Oil
(Rosa canina)
EXTRACTION METHOD: Rosehips infused in Almond Oil
CONSISTENCY: medium weight, light orange color
PART UTILIZED: fruit
APPLICATION: Rosehip Carrier Oil can be used all by itself, 100%.
AROMATIC CONSIDERATIONS: light aroma
GENERAL INFORMATION: The main properties sought for when using Rosehip Oil are vitamins A and C and anti-oxidants. These two vitamins are cytophylactic, meaning that they aid cell regeneration and the sloughing off of old dead cells and cellular waste products. These properties make Rosehip Oil an excellent choice for anti-aging and for the treatment of damaged skin cells including burns and scars. The combination of anti-oxidants and vitamin C brightens the skin and reduces or removes skin discoloration. The anti-oxidants found in Rosehip Oil also make it a natural anti-inflammatory. Rosehip Oil is excellent for dry, chapped lips.
©Copyright Butterfly Expressions 2020. 2021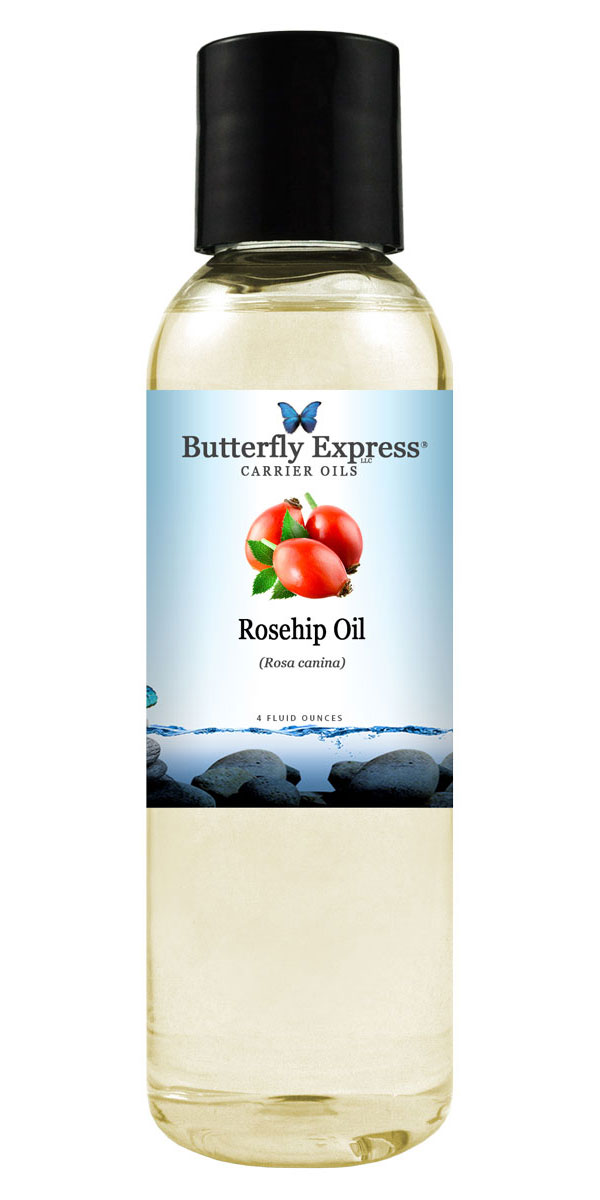 Purchase Here