Sunflower Oil
(Helianthus annuus)
EXTRACTION METHOD: solvent extracted, refined
CONSISTENCY: medium weight, light color
PART UTILIZED: seeds
APPLICATION: Best as part of a blend with other carrier oils.
AROMATIC CONSIDERATIONS: light aroma
GENERAL INFORMATION: Sunflower Carrier il contains linoleic acid, oleic acid, lecithin, carotenoids and has a high vitamin E content. High Oleic Sunflower Oil has at least 82% oleic acid, giving it greater properties and a longer shelf life. Sunflower Oil restores proper moisture balance in the skin, whether the problem is dryness or excessive oiliness, while providing a protective barrier that resists infection, especially in premature infants. Sunflower Oil is reported to be helpful for bruises and leg ulcers. This oil is a little heavy and rarely used by itself; best used as a small percentage of a carrier oil composite blend.
©Copyright Butterfly Expressions 2020, 2021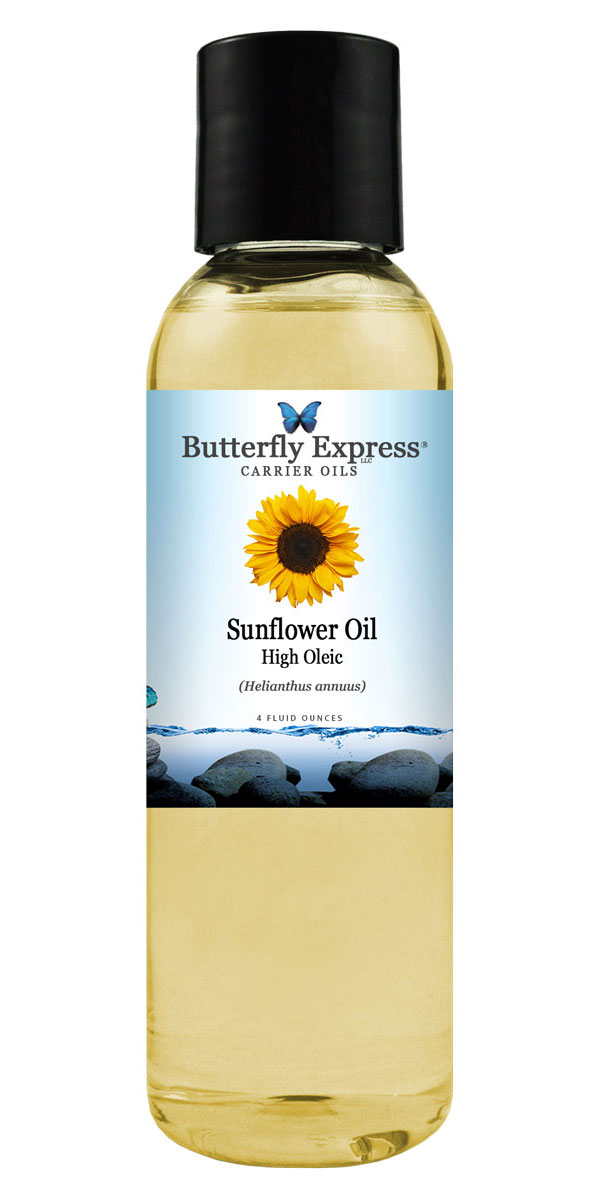 Purchase Here