G Sound
(Thyroid)
G is used for those who struggle with tendencies to gossip, exaggerate, or even tell lies. G is of benefit for those who are timid and shy in their communications. G helps with sore throats, tired or strained vocal cords, and pain in the neck or shoulders. G is useful in programs to stop smoking, drinking, or overeating.
**All descriptions of spiritual and physical healing properties were researched and collected from various sources. This information is offered as a service and is not meant to treat medical conditions. Butterfly Expressions does not guarantee the accuracy of any of these statements.
©Copyright Butterfly Expressions 2020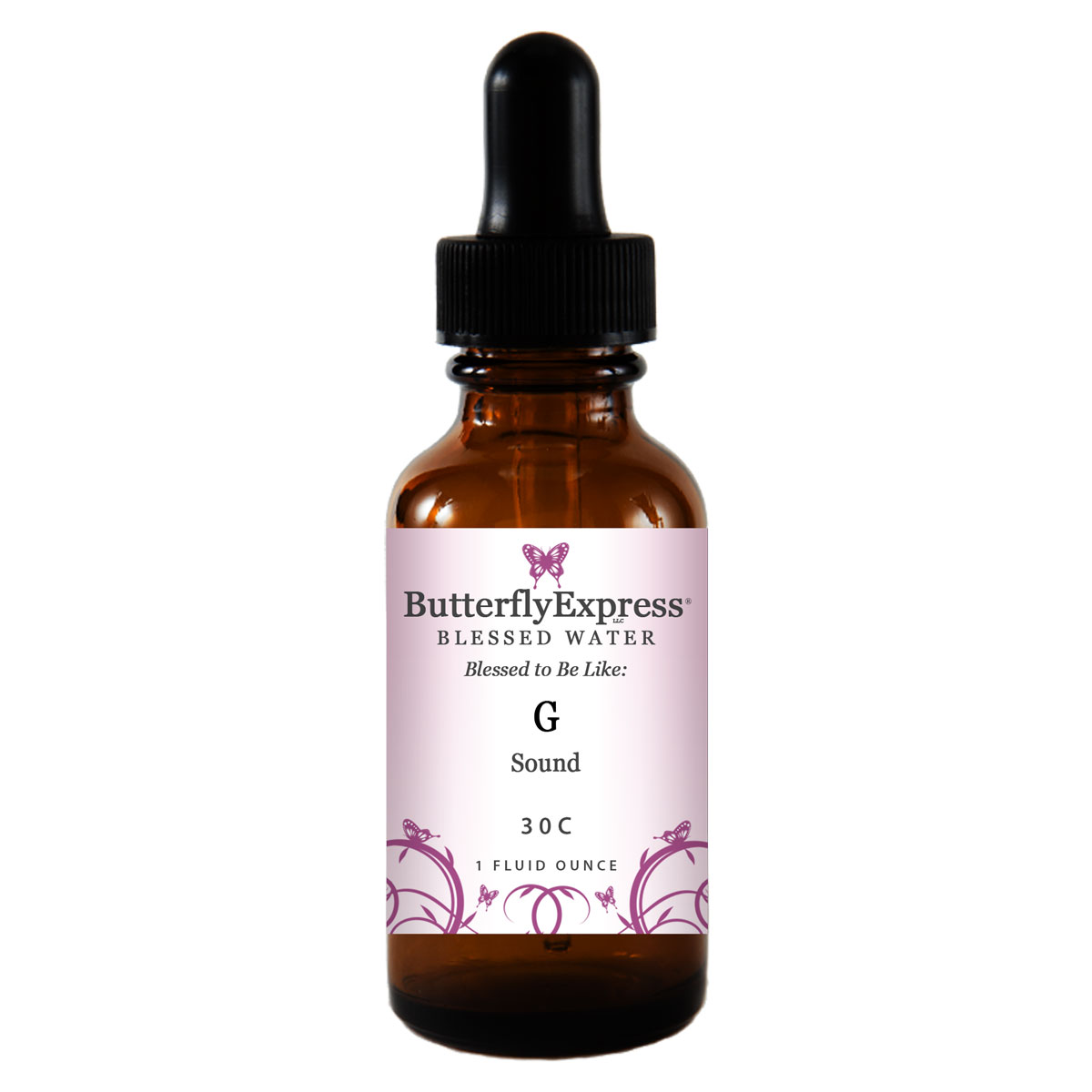 Purchase Here
Read more about Color & Sound Blessed Waters here.