LeAboutFace Lotion
Ingredients:
Distilled Water, Veggie Emulsifier, Stearic Acid, Sunflower Oil, Cocoa Butter, Aloe Vera Extract, Vitamin E Oil, Sodium Lactate, Argan Oil, LeAboutFace Essential Oil Blend, Liquid Silk, Optiphen, Benzoin Essential Oil


LeAboutFace (Frankincense Carterii, Frankincense Frereana, Frankincense Serrata, Opoponax Myrrh, Palo Santo) LeAboutFace is an excellent skin regeneration oil and is mild enough to be used on the face. Frankincense oil is known for its potent anti-aging qualities. It promotes regeneration of healthy cells, helps eliminate sun spots, and generally tones and tightens skin.

Sunflower Oil restores proper moisture balance in skin, whether the problem is dryness or excessive oiliness.
Cocoa Butter Antioxidant properties that fight free radicals. Makes lotions thick and creamy. Good for sensitive skin.
Vitamin Eoil is known for its high level of antioxidant properties, making it great for damaged skin and preventing the skin from showing signs of aging.
Argan Oil helps fight lines, repairs imperfections, minimizes scars and stretch marks, and restores texture, elasticity and tone to the skin.
Shea Butter Oil provides superb moisture, with exceptional healing properties for the skin, and is rich in vitamin A.
Aloe Vera extract increases the elasticity of the skin making it more flexible through collagen and elastin repair. Aloe is emollient and helps supply oxygen to the skin cells. It is great for sunburned skin.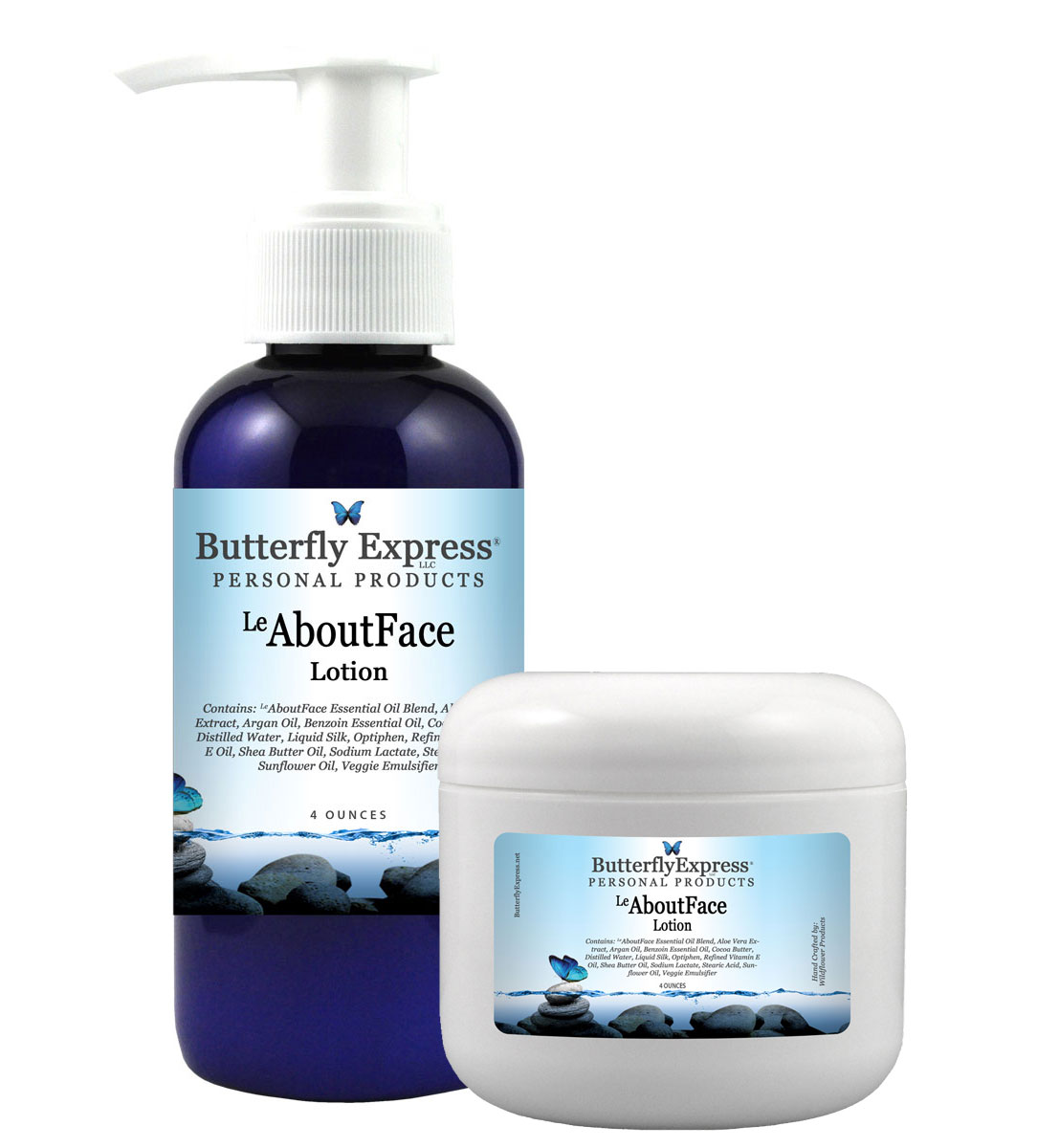 Purchase Here