LeMillenia Rub
These all-natural rubs are very strong. They are made with essential oils, almond oil infused with herbs that complement the properties of the essential oils, and menthol crystals which have their own therapeutic properties and give the rub an icy hot feel. For more information about Rubs Click Here.
"Chiropractor in a bottle" is a good description of this blend, it realigns physical and electrical structures, as well as balancing meridians, and energizing chakras. LeMillenia maintains the integrity of the connective tissues that wrap, connect, and protect every organ, and balances the moisture and fluid levels in the body. LeMillenia is antispasmodic, analgesic, excellent for bruising, and can be used as a diuretic, an antispasmodic, an expectorant, and a nervine. It is helpful for arthritis, sciatica, some types of headaches, and improves capillary circulation. LeMillenia is also excellent for ADHD and hyperactivity.
INGREDIENTS: Distilled Water, Almond Oil Infused with Comfrey, Veggie Emulsifier, Stearic Acid, Menthol Crystals, Cocoa Butter, LeMillenia Essential Oil Blend (blue Tansy, Chamomile German, Elemi, Fir, Frankincense, Geranium, Lavender, Rosewood, Spruce,) Refined Vitamin E Oil, Sodium Lactate, Optiphen, Benzoin Essential Oil
Almond Oil Infused with Comfrey: Comfrey, often called knitbone, is high in vitamin C, E, A, and B vitamins, Calcium, Manganese, and Iron among others. It is a priceless herb for things like arthritis, osteoporosis, broken or fractured bones, sprains, wounds, bruises, and degenerating bones. Comfrey has been one of the most important first aid remedies known to men for centuries. It has been used in the healing of wounds and broken and fractured bones and also relieves pain and inflammation. Dr. Shook, a great herbalist, said "It does not seem to matter much which part of the body is broken or torn, either externally or internally, comfrey will heal it quickly. It is a great cell proliferant (stimulator of new cell growth); it grows new flesh and bone alike, soothing and healing the inflamed tissues in a most remarkable manner."
Menthol Crystals: Menthol crystals are used for their analgesic and cooling effects. They contain local anesthetic, antipruritic, analgesic, antispasmodic and anti-irritant qualities. They are used for pain relief and for things like sprains, sore or pulled muscles, muscle spasms and cramping, and minor aches and pains of any sort.  
©Copyright Butterfly Expressions 2022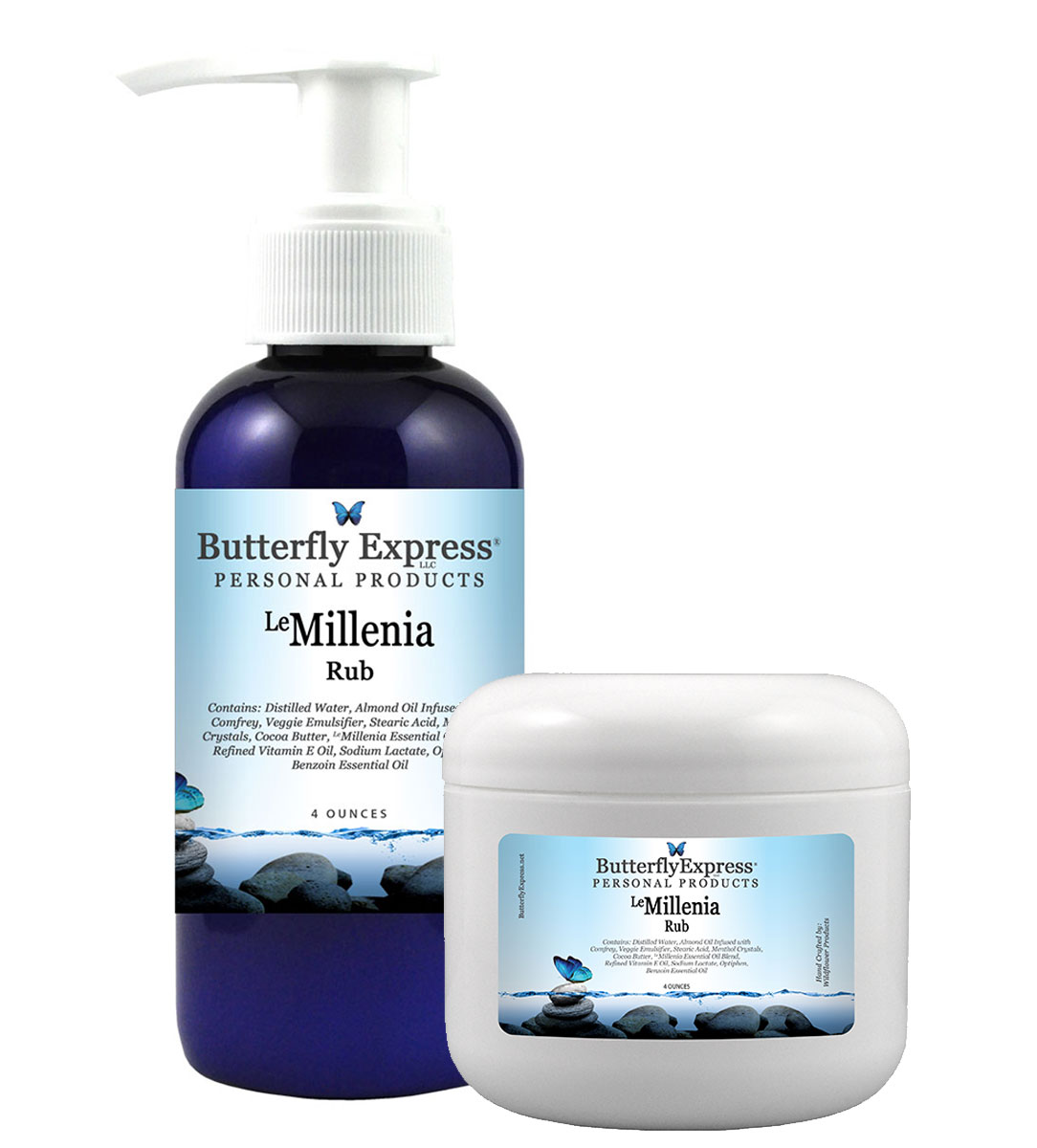 Purchase Here