Peridot
The stone of new beginnings!
PHYSICAL ASPECTS: Peridot is a powerful cleanser. It releases and neutralizes toxins on all levels. This gem is said to stimulate tissue regeneration and strengthen the heart, pancreas, and spleen. It strengthens the immune system, and metabolism, and helps the endocrine system. It is considered a perfect tonic for good health!
MENTAL/EMOTIONAL ASPECTS: Peridot is especially helpful when facing situations in which new things will need to be learned and a quick achievement of competence will be required. It has a strong impact on the heart chakra and its communication with the mind, letting these two aspects of personality come to balanced conclusions and come up with great new ideas and think quickly. Peridot helps one have willpower and stand up for what one believes in, which is another gift of a strong heart. One then has more clarity of thought, ability for action, and increased patience with ourselves and others and a decidedly more positive emotional outlook and response to life.
INDICATION OF NEED: Fear and anxiety in the early stages of any new project or experience. Anticipation of failure when needing to do or even just learn something new. Fear and trembling in new and unfamiliar situations until the new has become more familiar.
**All descriptions of spiritual and physical healing properties were researched and collected from various sources. This information is offered as a service and is not meant to treat medical conditions. Butterfly Expressions does not guarantee the accuracy of any of these statements.
©Copyright Butterfly Expressions 2020, 2022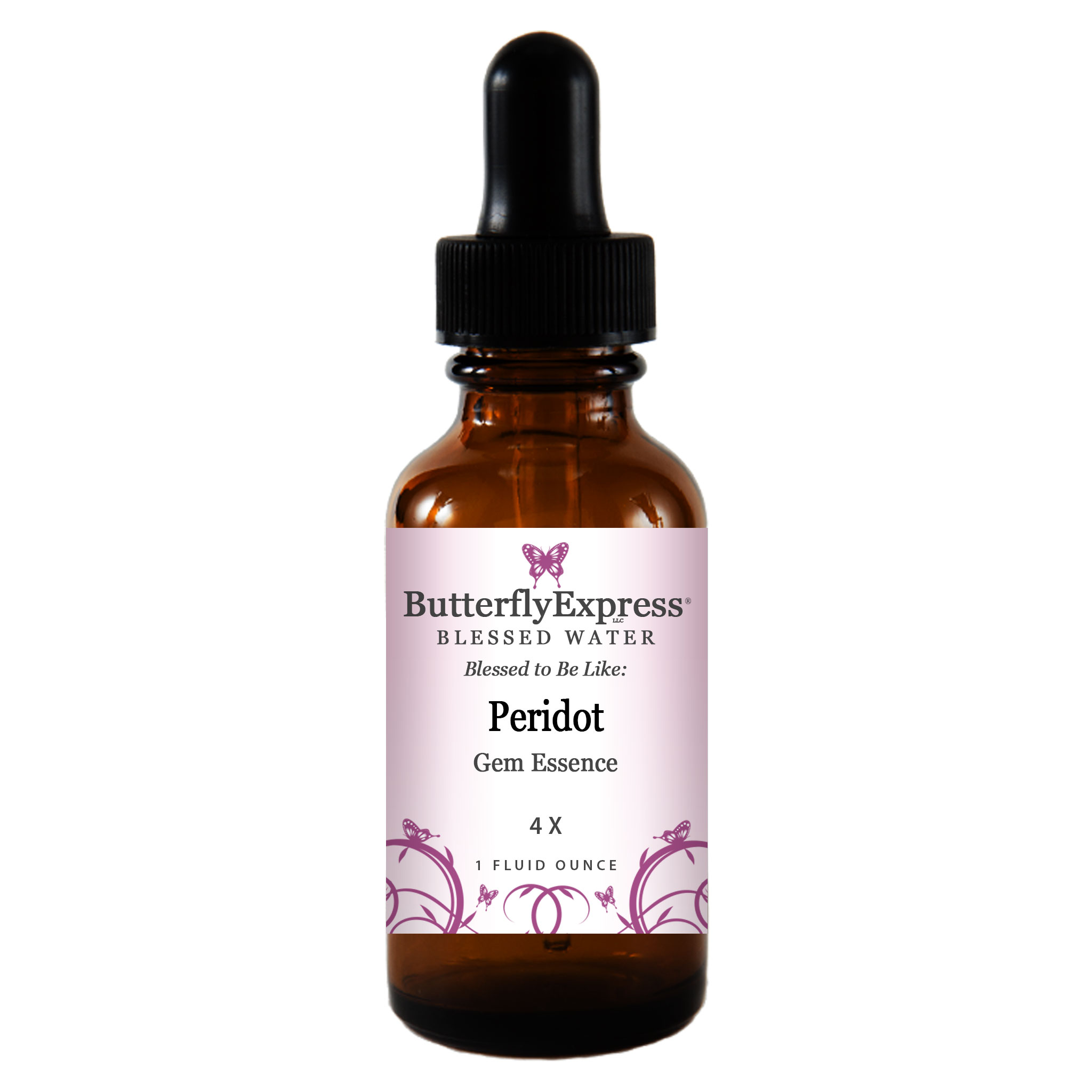 Purchase Here
Read more about Gem Essence Blessed Waters here.