Star Sapphire
PHYSICAL ASPECTS: Star Sapphire is recommended for anyone who wants to fully harness the full power of the mind-body connection. It is an aid in slowing down the mind and achieving peaceful and restful sleep. It has been helpful for headaches and migraines, for issues with vision, inner-ear issues such as vertigo and balance. Thyroid imbalances may benefit from this essence.
MENTAL/EMOTIONAL ASPECTS: This essence can be useful in reminding us to follow our own guiding light that will show us the way in identifying and understanding the personal mission that we are on Earth to accomplish. It can be helpful to the expression of our talents and abilities, while helping us find inner discipline. This will then bring order to our personal lives, to our personal space, to our financial affairs, and to life in general. Star Sapphire is considered the Stone of Joy and Wisdom. Star Sapphire guards against toxic vibes and evil thoughts from others.
INDICATION OF NEED: Anxious, hyperactive, lack of trust in self and others and in events turning out as they should. Procrastination and putting off decisions. Over-concern for minute details while failing to see the big picture or act in timely and productive ways.
**All descriptions of spiritual and physical healing properties were researched and collected from various sources. This information is offered as a service and is not meant to treat medical conditions. Butterfly Expressions does not guarantee the accuracy of any of these statements.
©Copyright Butterfly Expressions 2020, 2022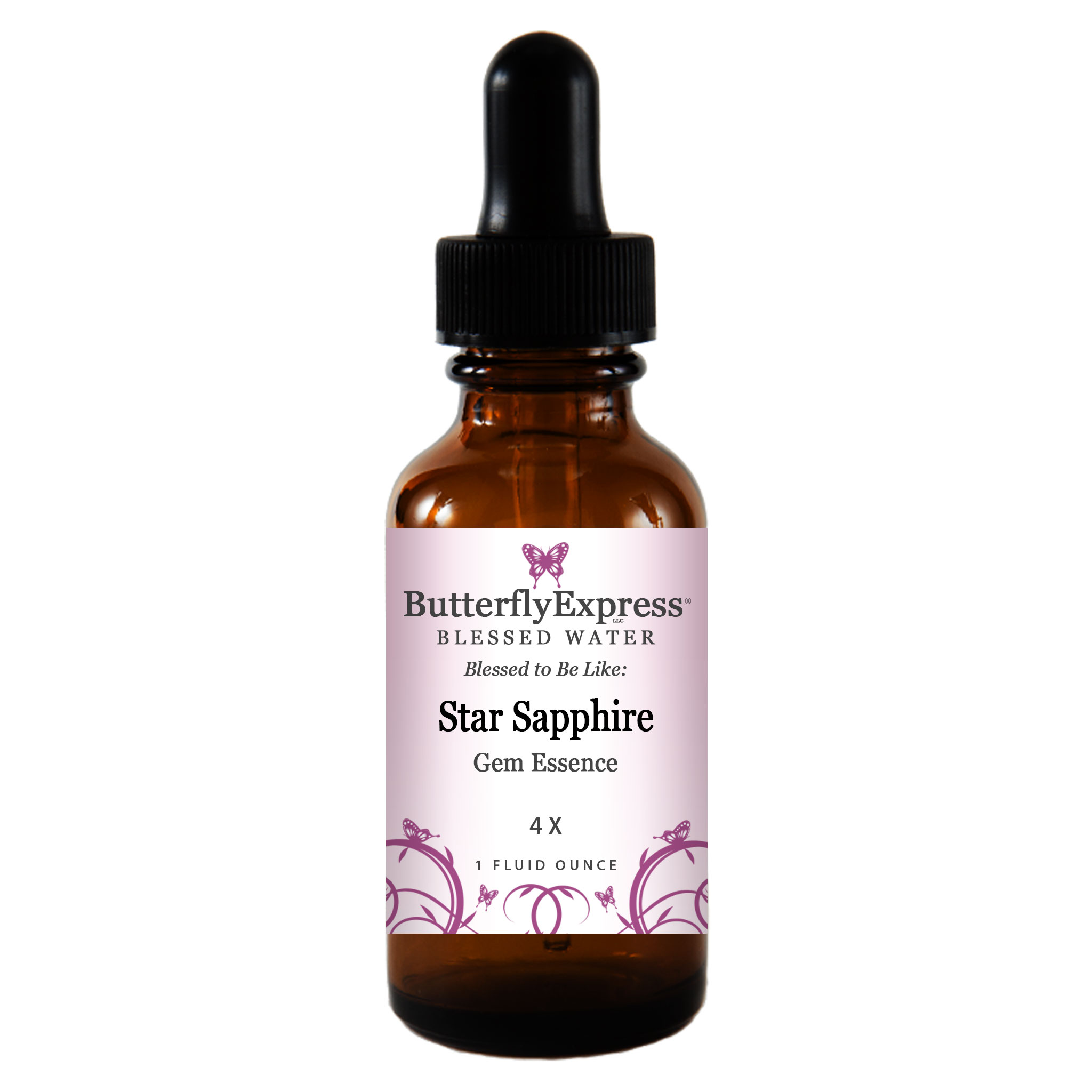 Purchase Here
Read more about Gem Essence Blessed Waters here.