Missionary Kit
The Missionary kit is designed to keep your missionary healthy. This kit can help fight infections, keep teeth healthy, and lift their spirits while they're serving others. It's an all around great kit for any person leaving home for the first time because it is a quick first aid kit for almost anything that may cause trouble, from earaches to stomach aches, dealing with colds, flu, diarrhea, indigestion and sore muscles. This kit even contains oils to help them get along with others around them!

This kit comes in a Storage Box. This box will hold 16 bottles of oil.

This kit includes the following 4 10ml oils:

LeDeliverance, LeMillenia, LePaine

This kit includes the following 5 1oz Blessed Waters:

Bioplasma, Carbo Veg, Diarrhea, Flu Symptoms #1, Rescue Remedy

This kit includes the following 4 tinctures:

BBL, IF

This kit also includes a 2oz bottle of Coconut Oil.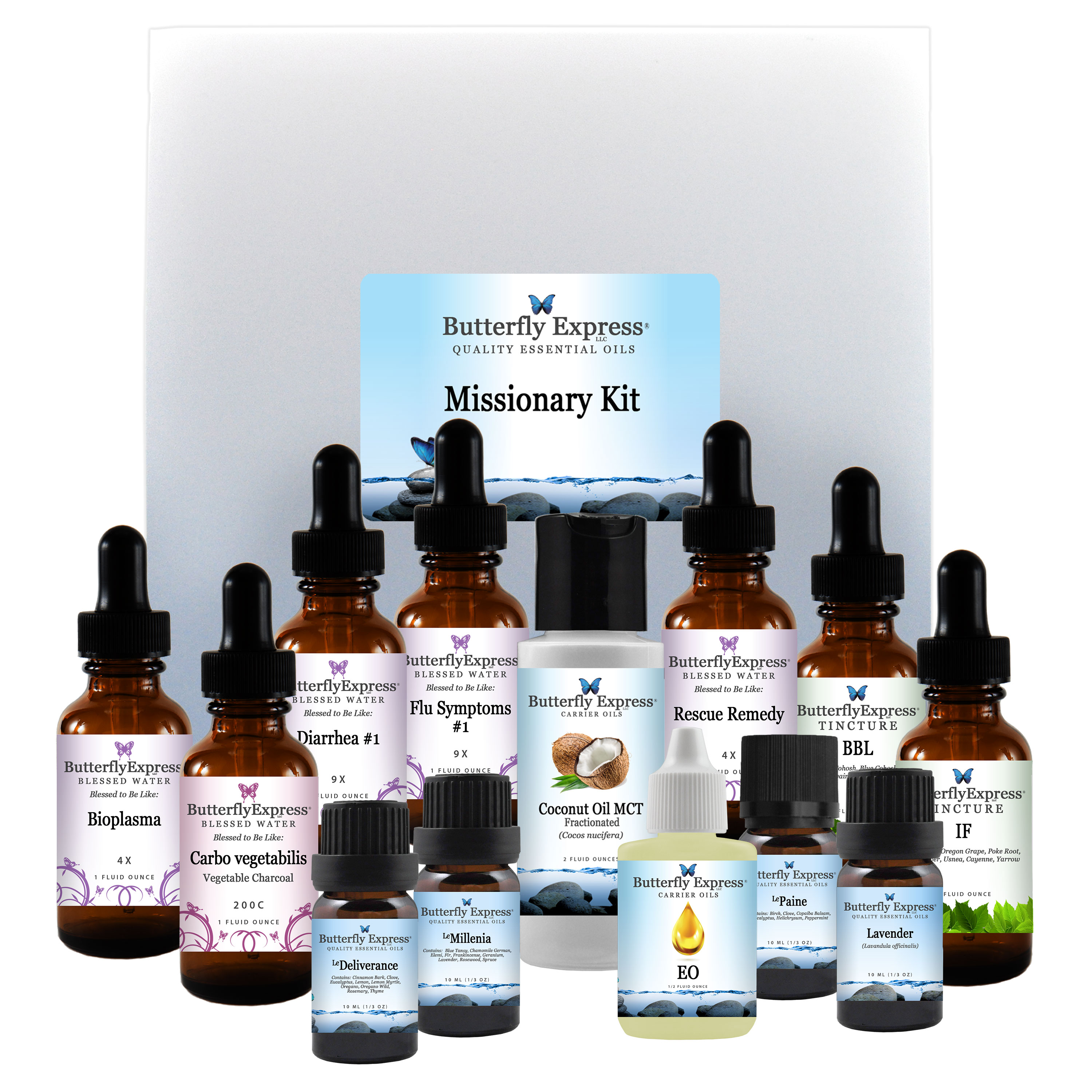 Purchase Here