LeNoMore
INGREDIENTS: Calamus, Elemi, Mountain Savory, Oregano, Patchouli, Spikenard
AFFINITY FOR: immune system, lymphatic system, skin
RESONANCE: physical
APPLICATION: LeNoMore is used mainly to disinfect and prevent mold growth. It can be applied diluted to the body if any type of infection has occurred. If the infection is caused by a fungus (rather than a bacteria) it is probably best to dilute with water rather than with a vegetable protein based carrier oil. A fungus can feed on vegetable protein carrier oils such as Almond, Olive, or Grapeseed. This blend is effective against such nasties as athlete's foot and toe nail fungus.
AROMATIC CONSIDERATIONS: Very effectively kills airborne germs.
PHYSICAL ASPECTS: Because of the oxygen-carrying capabilities of essential oils, they are all antibacterial, antifungal, antiseptic, etc., to some extent. This blend contains many of the most powerful antiseptic oils available. Having been blended synergistically, they are even more effective than any of the singles would be if used alone. Each single oil is less likely to create any reactions or problems when it is a percentage of a blend.
©Copyright Butterfly Expressions 2020, 2021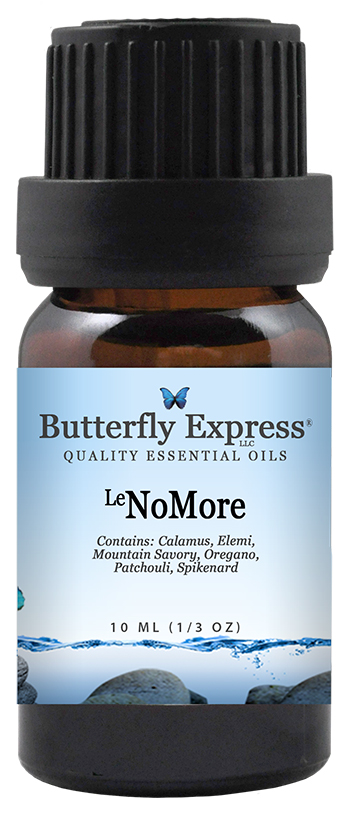 Purchase Here